While we are at home right now practicing social distancing, many Canadian events across the U.S. have moved online!  Check back often for new events and be sure to mark your calendar!
MAY
Voices in the Pandemic – Covid-19 and Freedom of Expression in the Americas
Wednesday, May 20, 2020
12:00 pm – 1:00 pm ET
Please RSVP for call-in instructions bit.ly/2y0TOmo
What challenges, legal and practical, confront journalists and media organizations seeking to report accurately on Covid-19? What are the causes and consequences of government opacity about the pandemic? And what options exist for combating disinformation about the disease?
To discuss these questions and more, the Dialogue is pleased to partner with Global Affairs Canada and the Office of the Special Rapporteur of Freedom of Expression of the Inter-American Commission on Human Rights to host "Voices in the Pandemic: Covid-19 and Freedom of Expression in the Americas." Please note that this conversation will be held in both English and Spanish. Simultaneous translation is available for those who join the event online through the RSVP.

"Screened Out" – virtual film premiere
Wednesday, May 20, 2020
4:30 pm PT (7:30 pm ET)
Register: www.cya.live/event/725 – free with code CANADA
As people around the world adjust to the unique challenges of working and learning remotely, "Screened Out," a timely new documentary from Canadian director Jon Hyatt, has arrived to examine the effects of our screen time and whether we – and our children – are screen-addicted. The film will be followed by a live discussion with the director and experts from the film. This ticketed event is free with the code CANADA.
Cold Drinks and Hot Topics: Rana Sarkar & Alexandre Lazarow in Conversation
Thursday, May 21, 2020
4:00 pm – 5:00 pm PDT
Register: colddrinkshottopics.eventbrite.com
On May 21, join Canada's Consul General for Northern California and Hawaii, Rana Sarkar for an engaging discussion on venture capital and entrepreneurship with Alexandre Lazarow, Global Venture Investor, Adjunct Professor, and Author of Out-Innovate: How Global Entrepreneurs from Delhi to Detroit are Rewriting the Rules of Silicon Valley.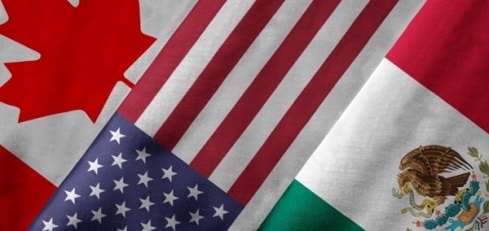 Managing Your Products and People Across the USMCA Borders
Thursday, May 28, 2020
4:00 pm ET
Registration https://bit.ly/3cEoskC
The New NAFTA, known as USMCA (in U.S.), CUSMA (in Canada) and T-MEC (in Mexico), will enter into force on July 1, 2020 (or later). As the world focuses on business resumption and recovery in the wake of COVID-19, preparing for the new agreement will be critical for companies relying on North American supply and value chains. This Episode will examine the USMCA Chapters regarding Customs and Trade Facilitation Chapter (Border Management), Temporary Entry (Immigration), Labor and Dispute Settlement to address "at the border issues" for goods and services. Specific emphasis will be placed on the current conditions at North American land and air ports of entry and the future direction of border management, security and facilitation.
JUNE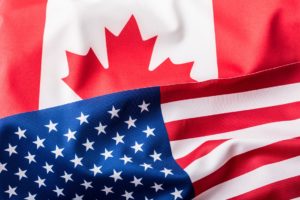 The New USMCA and its Implications for Michigan Agricultural Business in Canada
Tuesday, June 2, 2020
12:00 pm ET
Registration: https://global.broad.msu.edu/gbclub
Join the Michigan Department of Agriculture & Rural Development's International Marketing Program, Canadian Consul General Joseph Comartin, Quebec Delegation's Martine Hébert and guests as we discuss the new U.S.-Canada-Mexico trade agreement, its updates from NAFTA and their implications for Michigan businesses engaging in trade with Canada.
Past Events
Eh List – Interview, Q&A with Rana Sarkar, Consul General of Canada in San Francisco
Tuesday, May 12, 2020
3:00 pm – 4:00 pm PDT
Registration: https://www.eventbrite.com/e/eh-list-interview-qa-with-rana-sarkar-consul-general-of-canada-in-sf-tickets-104254514058
Canada's Consul General in San Francisco, Rana Sarkar, is a huge supporter of the Canadian startup ecosystem from San Francisco. The Eh List, a network of Canadian founders located all over North America, will do an interview about his role in normal times and how that's changed over the last few months with COVID-19. There will be an opportunity for the audience to ask questions and give feedback on what you're seeing work, and where the Canadian government could still help.
Covid-19, US Immigration & Travel Restrictions for Bay Area Canadians
Tuesday, May 12, 2020
4:00 pm – 5:00 pm PDT
Register: https://bit.ly/35JHDaf
Join the Digital Moose Lounge and leading local U.S. immigration attorneys as we discuss pressing issues and questions facing Bay Area Canadians.
Virtual Town Hall with Premier Kenney
Wednesday, May 13, 2020
2:00 pm – 3:00 pm ET
Register: https://cabc.co/event.html
Join Premier Jason Kenney, Minister of Economic Development, Tanya Fir, and Alberta's Senior Representative to the United States, James Rajotte, for a CABC Virtual Town Hall. RSVP to participate via WebEx.
The Way Forward: COVID-19 & the LGBTQI2 community
Thursday, May 14, 2020
6:00 pm EDT
Facebook Live https://www.facebook.com/GAEquality/
In recognition of International Day Against Homophobia, Biphobia, Intersexism & Transphobia, Georgia Equality and the Consulate General of Canada present a Facebook Live discussion about the impact of COVID-19 on the LGBTQI2 community. Speakers will address issues related to politics, law, health and culture. Opening remarks by Nadia Theodore, Consul General of Canada in Atlanta. Moderated by Eric Paulk, Deputy Director, Georgia Equality.