While we are at home right now practicing social distancing, many Canadian events across the U.S. have moved online!  Check back often for new events and be sure to mark your calendar!
AUGUST
 
17th Annual International Ocean Film Festival
July 30 – August 9
The Canadian Consulate in San Francisco is supporting the 17th Annual International Ocean Film Festival, which will be held virtually from July 30 to August 9, 2020. It features two Canadian films – The Mill and Under Thin Ice. More information and tickets are available: http://intloceanfilmfest.org/ioff2020
Outside the Bay Area: Opportunities for Startups in Tech Hubs Post-Corona
Thursday, August 13, 2020
11:00 am PT
Join The Information and the Consulate General of Canada in San Francisco for a Live Video Summit focused on tech hubs beyond Silicon Valley. They'll take a look inside the recent pre-COVID-19 trends around startup hubs and what's driving the shift, and benefits of building a company outside of the Bay Area.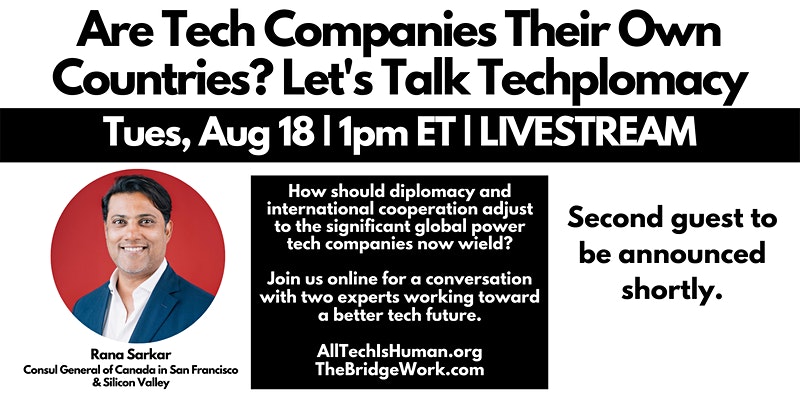 Are Tech Companies Their Own Countries? Let's Talk Techplomacy
Tuesday, August 18, 2020
1:00 pm ET
Via Livestream
Rana Sarkar, Consul General of Canada in San Francisco, joins All Tech is Human for a timely discussion about diplomacy & international cooperation in a time when tech companies wield a significant amount of global power.