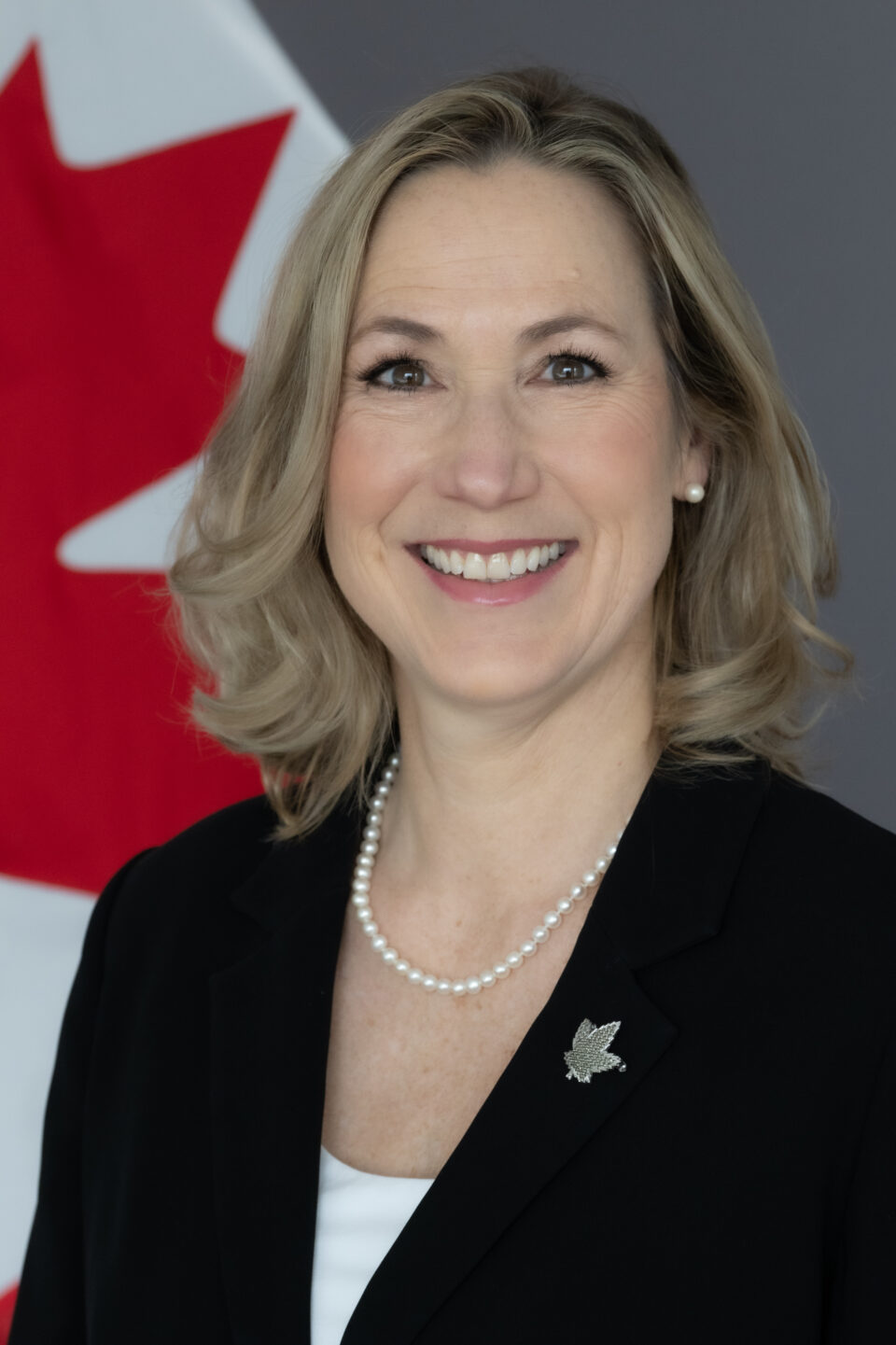 Kirsten Hillman
Kirsten Hillman has served as Canada's Ambassador to the United States of America in Washington D.C. since 2020.
The first woman to be appointed to this position, Ambassador Hillman has stewarded the bilateral relationship through two administrations and the COVID-19 pandemic, managing a wide range of bilateral and global files, advocating for Canada's interests, and advancing shared priorities.
Through her twenty-five-year career with the Government of Canada, Ambassador Hillman has held various senior diplomatic, policy, and legal positions at home and abroad. She has played critical roles in negotiating important trade agreements for Canada, including the modernization of the North America Free Trade Agreement (NAFTA), and served as Canada's Chief Negotiator for the Comprehensive and Progressive Agreement for Trans-Pacific Partnership (CPTPP). Prior to this, Ambassador Hillman practised law at the Department of Justice in Ottawa and at a private law firm in Montréal.
Ambassador Hillman grew up in Calgary and Winnipeg and holds a Bachelor of Arts from the University of Manitoba and Bachelors of Civil Law and of Common Law from McGill University. She also holds a Doctor of Laws – honoris causa – from the Royal Military College of Canada.
She was recognized in the Maclean's magazine 2022 Power List – 50 Canadians who are forging paths, leading the debate and shaping how we think and live – and named one of Washington's most powerful women by the Washingtonian in 2021 and 2023.
She is married and is the mother of two sons.