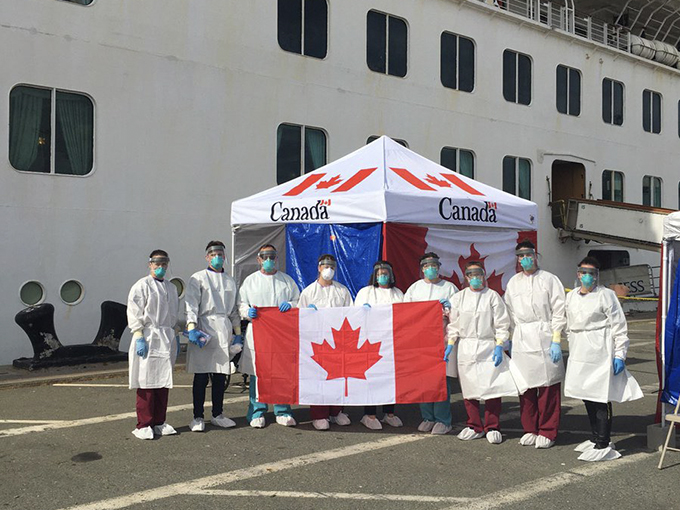 Since the outset of the COVID-19 crisis, one of the biggest challenges that Canadian officials have faced across the U.S. is the safe repatriation of Canadians on cruise ships located in U.S. waters. In most of these cases, Canadians are relying on Consular officials – whom they will likely never meet – to help get them home.  To them, the Consular team is a voice on the phone or a name in an email telling them that their government is there, and that we are working with our partners to find a solution that will allow them to be reunited with their families in Canada.
Our Consular teams in Los Angeles, San Francisco and Miami were particularly impacted by the cruise ship evacuations, and consistently rose to the challenge facing them. And Consular officials across our network of U.S. missions supported the teams in these three cities through special deployments and remote working arrangements. It was a true Team Canada effort.
Throughout the response, we also heeded many of the lessons learned in other repatriation operations around the world. One of the things that was heard over and over again is "work with your local partners." Our U.S. partners – such as the State Department and the Centers for Disease Control (CDC) – have been instrumental in helping with the repatriations. They have demonstrated the depth of the relationship between the U.S. and Canada by aiding with logistics, supporting departures, and providing critical technical information. It is during times such as these that deep partnerships and friendships develop between officials on both sides of the border who are working towards the same goal – bringing Canadians home. Our hope is that these connections will in fact be the enduring legacy to this unprecedented crisis.
Related Products:
Associated Links: