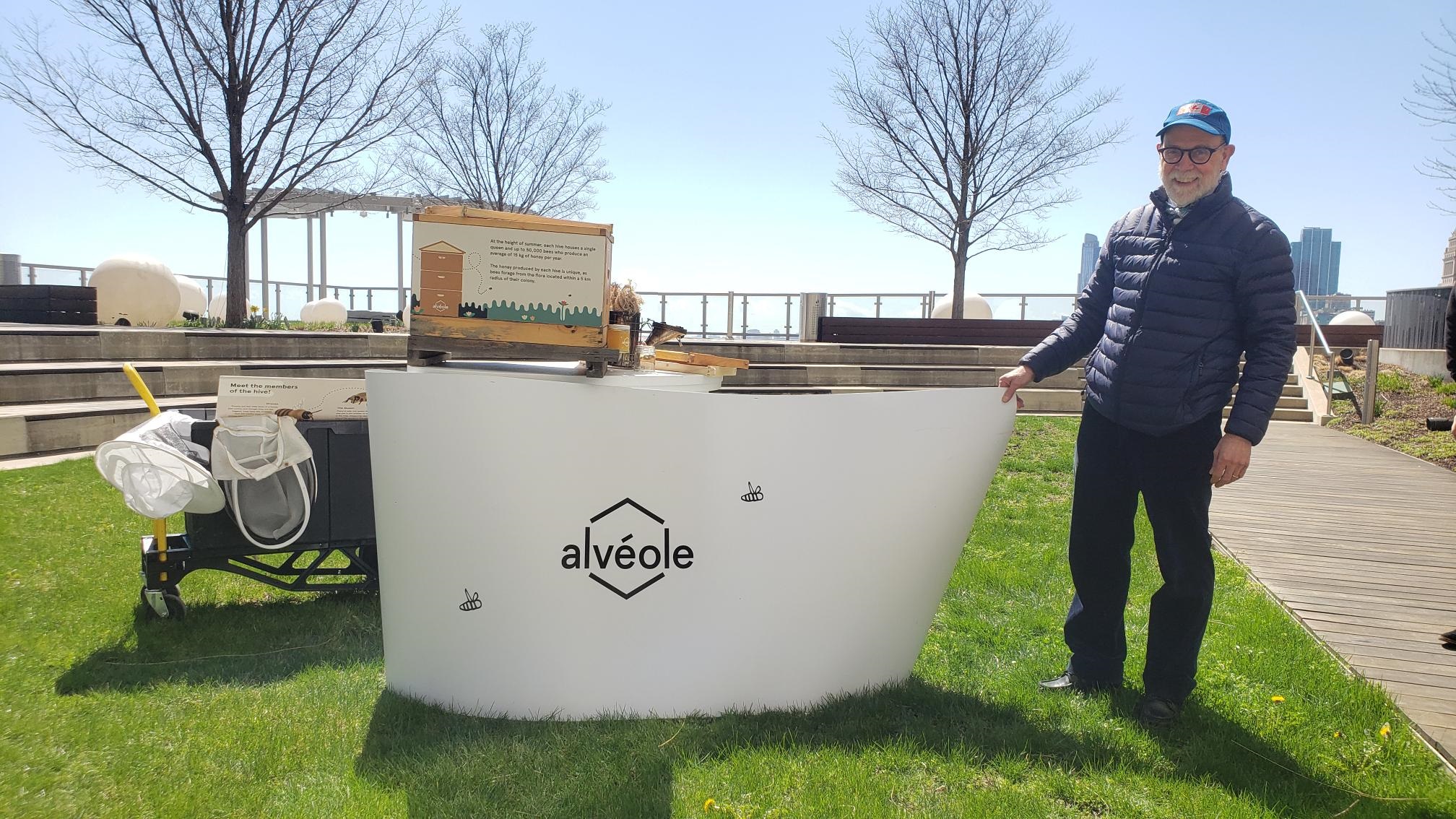 A few weeks ago, Alvéole, the urban beekeeping  company, in partnership with Prudential Plaza, where the Consulate General of Canada in Chicago is located, presented its beekeeping work in Chicago. The Quebec-based company takes care of more than 5.8 million bees all around the city, and its urban beekeeping service includes the installation and regular maintenance of hives, as well as the harvesting of honey. Thanks to their efforts, four hives have been installed on the terrace of the building, a few floors below the Consulate General, and nearly 50,000 bees are living there. These bees can travel up to three miles per day and take advantage of the plants in the nearby Millenium Park, thus contributing to the overall pollination and biodiversity of flora around the hive, and collecting a great diversity of pollen that will be essential in the making of honey.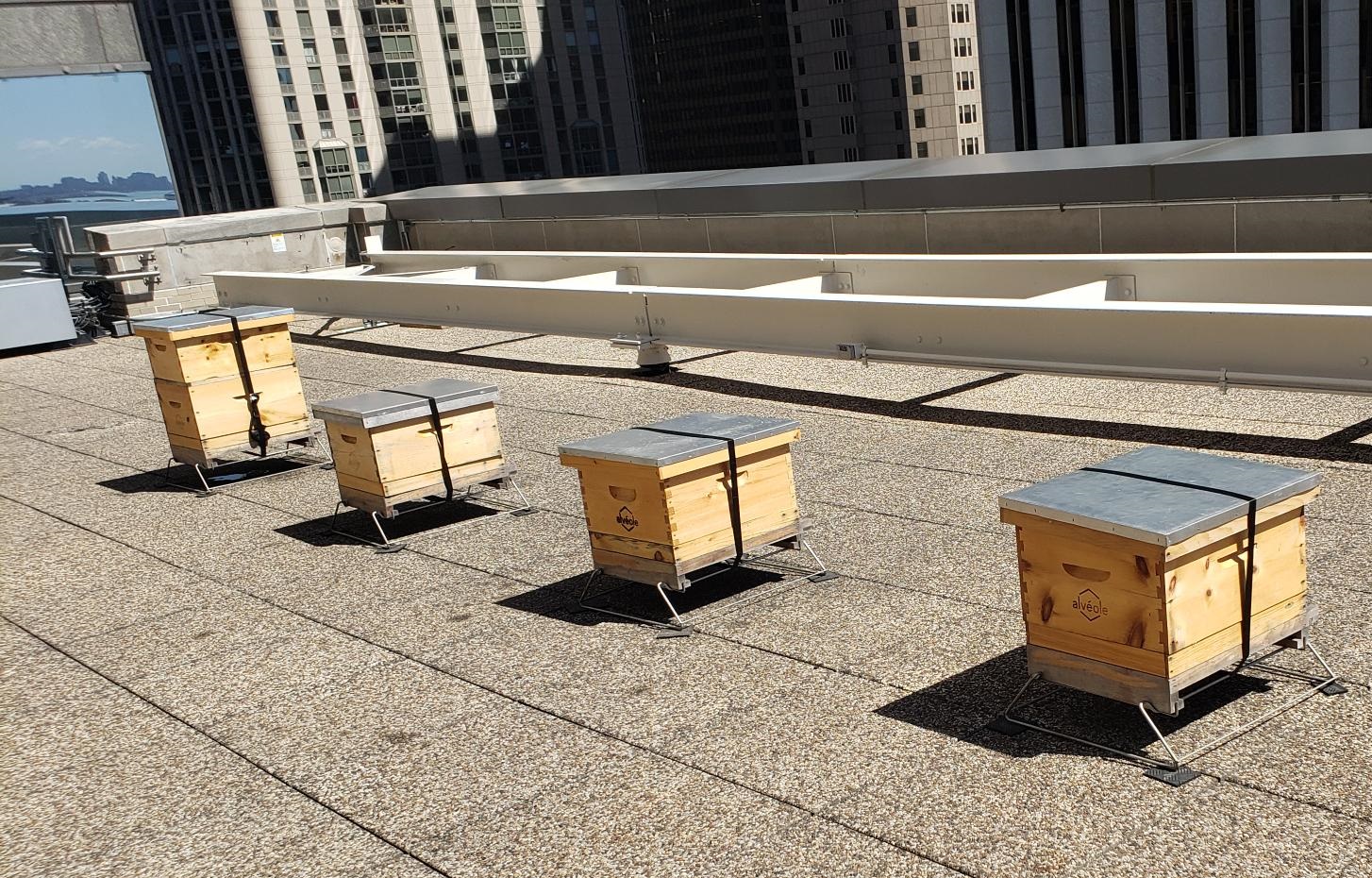 World Bee Day is an excellent occasion to remind ourselves that with urban development comes ecosystem impacts. But, by developing greener action plans, organizations can do their part to mitigate these impacts. The building where the Consulate General is located was granted a Leadership in Energy and Environmental Design Gold rating from the U.S. Green Building Council. Urban greening projects have the potential to mitigate urban heat island effect, contribute to positive mental health and promoted the return of several insect and plant species. The Embassy of Canada in Washington, D.C., which has been certified LEED® Platinum by the U.S. Green Building Council, also has beehives supplied by Alvéole on its rooftop.
The Prudential Plaza presentation was attended by several members of the Consulate General of Chicago, including Consul General (a.i.) David Usher as well a staff member who has beehives at home.
Related Products