The Embassy bees have indeed been busy! Our beekeepers from the Montreal based company Alvéole, paid a visit last week to harvest the honey. Check out the Embassy bees myhive page to catch a great time-lapse of the action!
Alvéole's goal when harvesting the honey is to make it as quick and stress-free for the bees as possible, which is why they take their time and use a delicate "bee brush" (made with long, soft and silky bristles) when harvesting the honey frames. First they take the honey frames out of the upper boxes, gently brushing the bees off the frames. When each frame weighs up to 8lbs, harvesting honey in a timely way can be a real workout!
Meanwhile, our Embassy honey has a fun journey ahead! At Alvéole's honey house in Denver, they will uncap each of the frames by hand and spin them in a centrifugal extractor, flowing the honey into a mesh sieve to filter any wax particles out. The honey will be then jarred, labelled, and delivered back to the Embassy sometime this fall.
What do we do with all that honey? Well I'm glad you asked! The Embassy sells the honey to its employees with all proceeds going to our Workplace Charitable Campaign which supports organizations like the United Way of the National Capital Area, HealthPartners, and many other registered charities. Staff get to enjoy delicious local honey all while donating to their favourite causes. It's a win-win!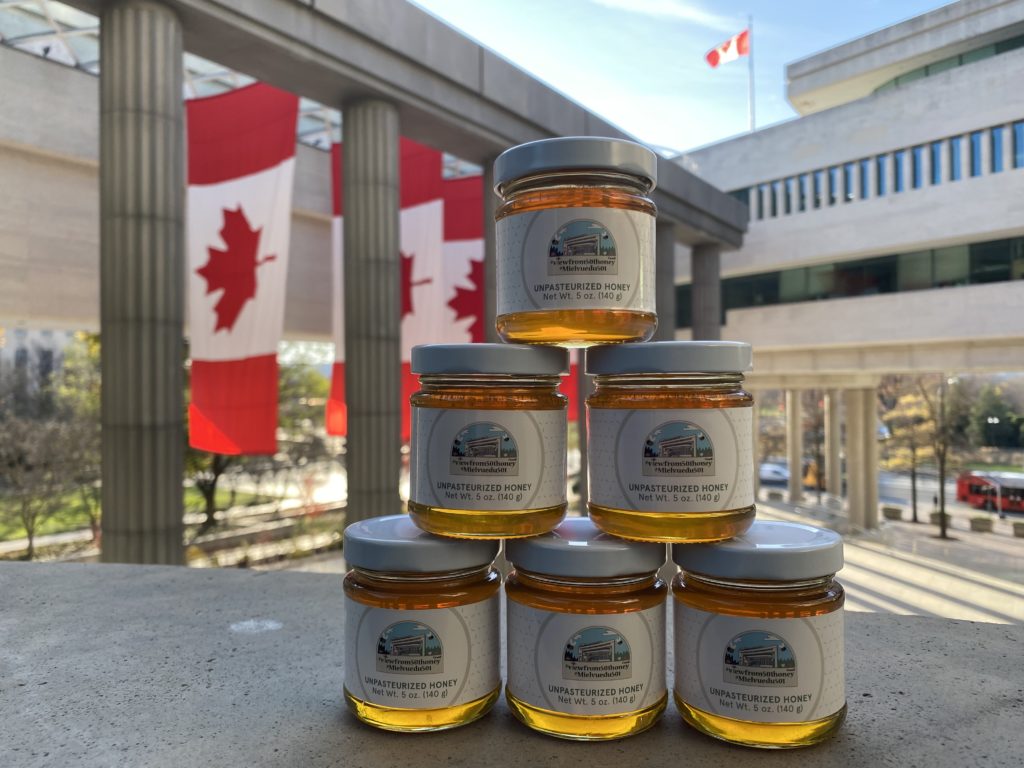 Related Products