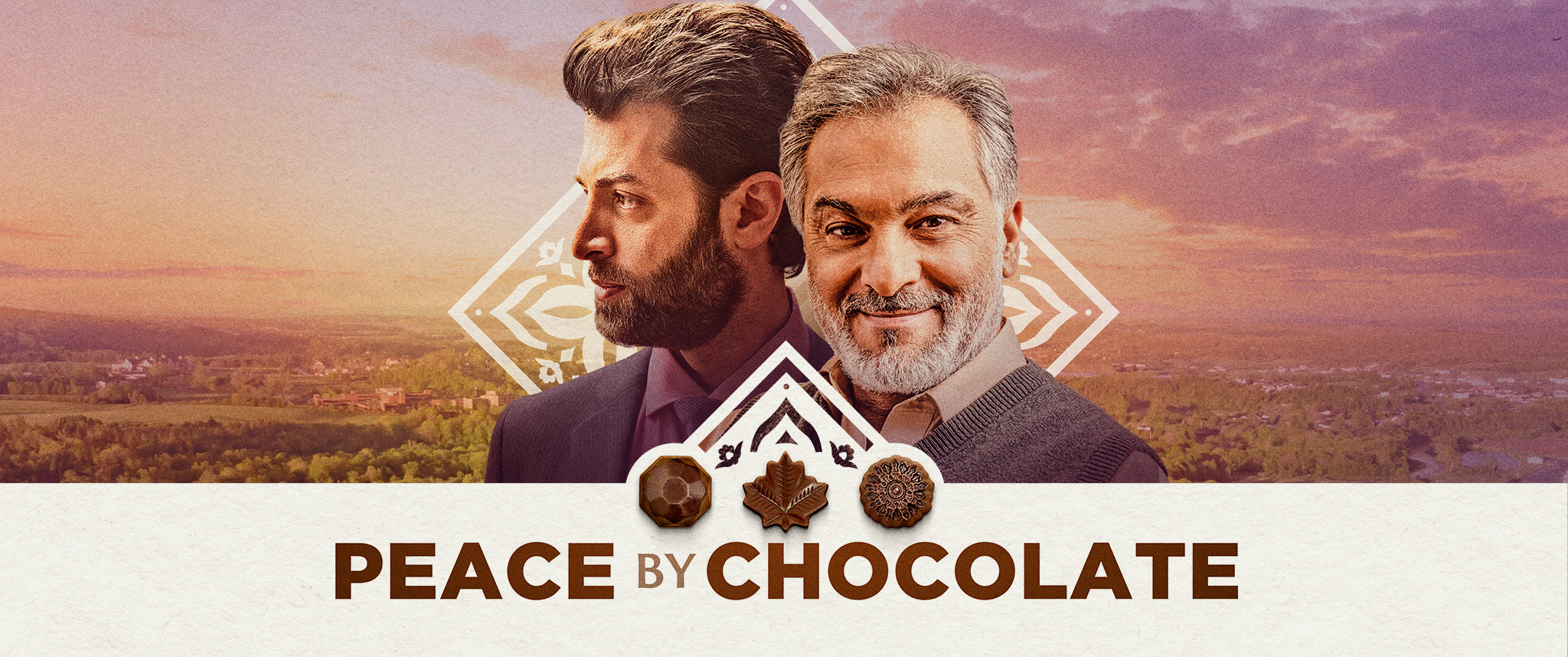 Over 10 years ago, following civil unrest in Syria, the Hadhad family was forced to flee their home rebuild their life in a country that had never visited. In 2012, the Hadhad family chocolate factory in Damascus, Syria was destroyed in a bombing. For nearly 30 years, this chocolate factory served as the family's livelihood as they created and shipped specialty treats around the Middle East and Europe.
Following the bombing, the Hadhad's spent three years as refugees before landing in Antigonish, Nova Scotia, where they found themselves experiencing their first Canadian winter while navigating a different culture from what they were familiar with in Syria. Through the support of their new community in Antigonish, the family was able to restart their chocolate business and begin selling their products around the world.
This inspiring story attracted Canadian filmmaker, Jonathan Keijser, to bring the Hadhad's family to the big screen. The film Peace by Chocolate premiered at the 2021 Tribeca film festival, screened at various locations around the U.S. and Canada and eventually made its way to Washington, D.C. as a part of FilmFest D.C., Washington's annual international film festival. The film screening was supported by a panel discussion featuring immigration experts from the Embassy of Canada and  the Karam Foundation, a non-profit organization that aims to help Syrian refugees in the United States.
Peace by Chocolate is now playing in theaters across the U.S. and Canada. Click here for more information on how you can view this inspiring film in your community.
Related Products
Associated Links