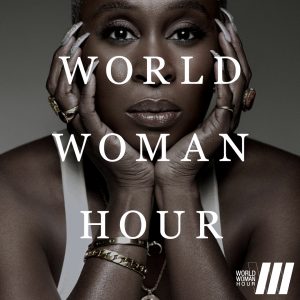 Every year the world comes together to honor and celebrate the achievements of women through International Women's Day (IWD) on March 8. Through IWD, the international community aims to raise awareness about women's equality and the need for gender parity. This year, Canada is focusing on the impacts of the COVID-19 pandemic and how we can bring women back into the workforce through the theme #FeministRecovery. Through the creation of an Action Plan for Women in the Economy, Canada aims to help women get back into the workforce and ensure a feminist, intersectional response to this pandemic and recovery.
Along with education and promotion of women's equality, there is also a celebration of women and their inspirational stories. This year the United Nations is highlighting the World Woman Foundation's World Woman Hour on IWD. The World Woman Hour features incredible stories from 60 brave women from 60 different countries – told in their voice in 60 seconds comprising 60 minutes.  Two Canadian women will be featured as a part of World Woman Hour and will tell the powerful impact they've had on their communities. Vicki Saunders, the founder of SheEO, is an entrepreneur who is working to transform how we support women in finance and women entrepreneurs. Timea Nagy will also tell her story of overcoming her past as a human trafficking survivor and starting Walk with Me, a non-profit to assist other victims and help law enforcement with investigations of human trafficking.
Another great Canadian connection to World Woman Hour is the song created for the event by Canadian composer and musician, Ryan Shore. Ryan is a Grammy-nominated composer and musician and co-wrote the song "Looking Up" with his fiancé Elizabeth Russo. The song is preformed by Angelica Hale, runner up for America's Got Talent. To watch the World Woman Hour and hear the powerful song and stories of these women on March 8, tune in here.
Related Products:
Associated Links: