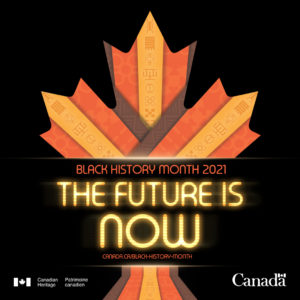 February is Black History Month, a time when both Canada and the U.S. highlight and celebrate the accomplishments of Black Canadians and Black Americans.  This year, Canada marks the 25th celebration of Black History Month, and as Prime Minister Trudeau noted in his statement, "Black people have helped shape our history and collective identity, and stood proud as leaders in communities across the country. Despite all this, systemic anti-Black racism still exists in Canada, and has undermined the livelihoods of Black Canadians and caused deep pain. Many in our communities continue to face discrimination, hate, and a lack of opportunity and resources every day. This needs to stop."
Together, both nations shine a light on the incredible contributions that Black people have made to all aspects of life as we know it. We stand together in solidarity against racism, and commit to educating ourselves and our communities about black history, heritage and culture.
The Embassy of Canada invites you to take part in online events for Black History Month.  The events outlined below highlight just a few of the many contributions Black Canadians have made in areas such as the arts, sports, academia, and human rights and equity.
DIVERSITY, EQUITY & INCLUSION:
"Discussion between Webster & Dr. Diouf – Resistance to Slavery in Canada and the United States":  FEB 24th
The Embassy will host a presentation and panel discussion with Canadian Hip-Hop artist and lecturer, Webster.  For the panel discussion, Webster will be joined by Dr. Sylviane Diouf, visiting scholar at Brown University.  The panel will be chaired/moderated by Paula Folkes-Dallaire (PSPC Minister at Embassy of Canada).
The theme and focus of the discussion will be slavery and resistance in Quebec – specifically through Webster's exhibition titled "Les fugitifs" (more information on that is below). Webster will present the Quebec/Canadian history and viewpoint while Dr. Diouf will present the U.S. history and context.  Specifically the panelists will discuss the Fugitive Slave Act, The Underground Railroad, The Abolitionist movement in Canada as well as the return to the United States following the Civil War.
You can register for the discussion here!

Fugitives!  Virtual Exhibition, throughout month
The Embassy of Canada is honoured to present a virtual exhibition, Fugitives! This exposition, designed by Webster, enables viewers to visualize the Afro-descendants and Africans who lived in Québec in the latter half of the 18th century based on accurate descriptions from advertisements published in La Gazette de Québec and La Gazette de Montréal. The purpose of this exhibition is to restore a human dimension to people who were regarded as property to be sold, bought, given, bequeathed, leased or exchanged.
Check out the Fugitives! exhibit here, available now through the end of the month!
ARTS:
Music: Performance by Canadian Drummer Larnell Lewis:  FEB 25th

The Embassy of Canada and DC JazzFest (DCJF) will host a performance on February 25th by renowned Canadian drummer Larnell Lewis as part of DCJF's annual "Embassy Series".
Lewis, who plays as part of three time Grammy Award winning ensemble Snarky Puppy, will perform an exclusive 30-minute set from his home, which be broadcast from DCJF's website and followed by an interview.
Stay tuned for more details including where to sign-up!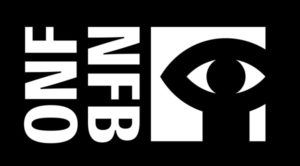 Mini Film Festival – Throughout February

 The Embassy of Canada is working with the National Film Board to host a mini film festival throughout Black History Month.  The films relate to the overarching themes of Music, Diversity Inclusion, and Sport.
 The full list of films (including details on each) can be found here!