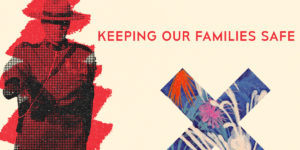 Last week, Canada and the United States announced they were moving forward with the implementation of our Entry/Exit initiative tracking people who come to and leave our countries. This means, starting July 11, Canada and the U.S. will exchange basic biographic entry information – full names and dates of birth – on all travellers at our shared land border. With this next step, entry into one country serves as an exit record from the other.
The Entry/Exit initiative will help Canada and the U.S. make better decisions quickly on shared border management, law enforcement, and our national security needs. That said, the collection and exchange of basic biographic information will be seamless to travellers. And, we have put in place safeguards and protections on the exchange of biographic information to protect travellers' privacy. As Public Safety Minister Ralph Goodale explained in a statement, "The Government of Canada is determined to keep our border secure while protecting individual rights and freedoms, and has built privacy protections into the core of the Entry/Exit initiative."
While last week's action is significant, a lot of groundwork has already been done to implement an Entry/Exit program. For instance, we routinely collect biographic information on travellers who enter the country. By Summer 2020, we will also collect both entry and exit information on travellers arriving at airports, although this information will not be shared with the U.S.
Canada and the U.S. are working together on this program because we know the information provided helps our border agents and law enforcement respond to high-risk travellers, address sensitive situations (i.e. Amber Alerts), prioritize immigration enforcement, verify information, and help prevent illegal exports of controlled goods.
Related Posts:
Associated Links: