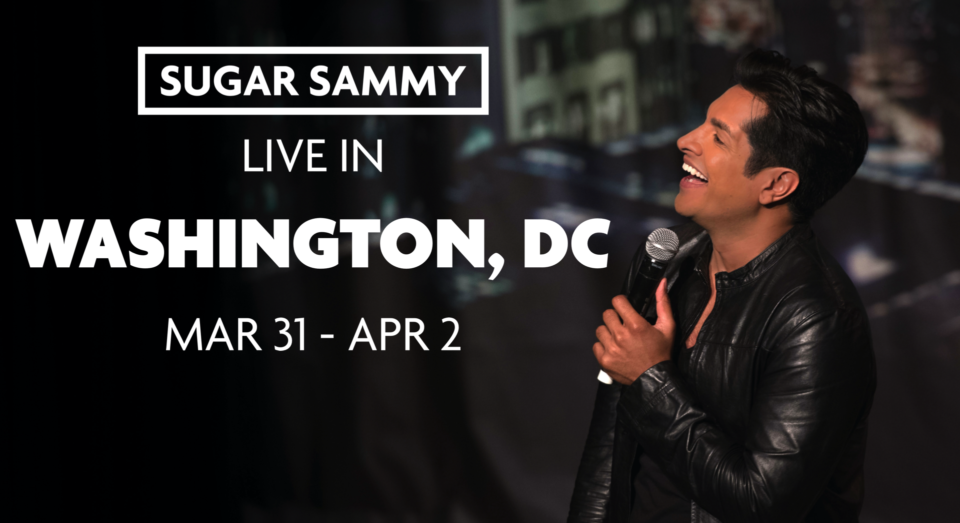 Sugar Sammy
In partnership with the Québec Government Office in Washington
One of the hottest comedians on the international circuit, Sugar Sammy has performed over 1,800 shows in 32 countries, in English, French, Hindi, and Punjabi.
Sugar Sammy lives and embraces globalization, stirring up and sampling the multi-cultural melting pot that exists in most urban centres today. A smart and charismatic provocateur, he's a master at interacting with audiences in a style recalling the greats of traditional American stand-up. He presents hilarious scenarios and comments on our global society's inherent contradictions in a brilliantly entertaining way, sharing his views of his Indian roots and world travels.
The Comedy Loft of DC – Showtimes
Thu, Mar 31, 2022
7:30 PM
Fri, Apr 1, 2022
7:30 PM & 9:45 PM
Sat, Apr 2, 2022
7:00 PM &  9:30 PM