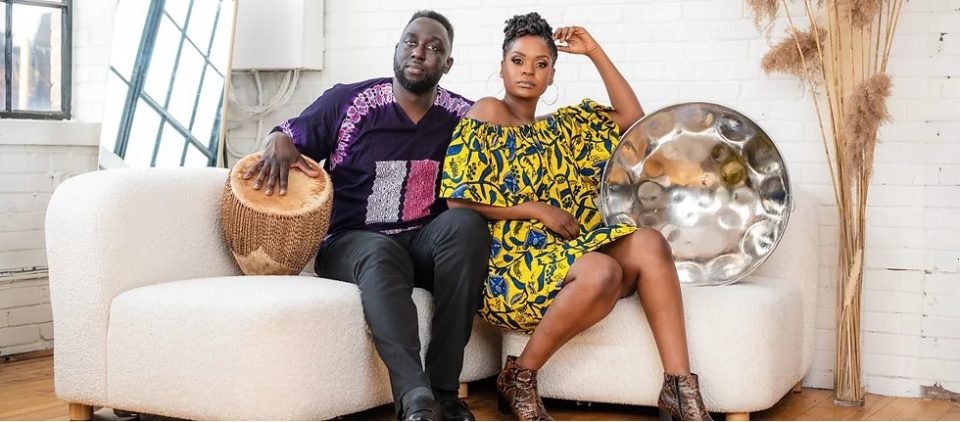 The Embassy of Canada is delighted to bring the Larnell Lewis Band featuring Joy Lapps to this year's DC Jazz Festival. Drummer Larnell and pannist Joy previously presented a February 2021 virtual performance however by popular demand will be featured live with an accompanying quintet at the District Wharf on Saturday, September 3rd at 4:15pm. The band's performance will be followed by a "Meet the Artists" session at 6:00pm where they will discuss new music.
Larnell Lewis is a Grammy Award-winning musician, composer, producer, and educator. A Toronto native, Larnell has quickly established himself as one of the most diverse and in-demand drummers currently on the music scene. Along with his long-standing position behind the drums in Snarky Puppy, Larnell has led many highly successful groups of his own and toured the globe with some of the most well known names in music. In June 2018, Larnell released his highly anticipated debut album In The Moment, which featured ten original compositions in a variety of musical styles. He is endorsed by Yamaha Drums, Zildjian, Promark, Evans, D'Addario, and Latin Percussion.
Joy Lapps is an artist, educator, creative consultant and creative womanist. She holds a Masters in Music Composition from York University, and her proficiency with the tenor pan is known internationally. She leads The Joy Lapps Project, an ensemble exploring Afro and Latin-Caribbean Jazz. Joy has educated hundreds through her masterclasses and workshops within educational, corporate and community spaces. To date, Joy has issued five independent albums and her latest, Girl In The Yard, was released on July 8th.
Tickets for the 2022 DC Jazz Festival will be on sale through Friday, August 19th, so grab yours quickly! General Admission entry is free with registration, however Premier Seated and VIP Club Lounge tickets are available for a fee. DC JazzFest takes place on September 3rd and 4th at the District Wharf (760 Maine Ave SW, Washington, DC 20024) however there will be many other festival events at other locations in the preceding days.
Host