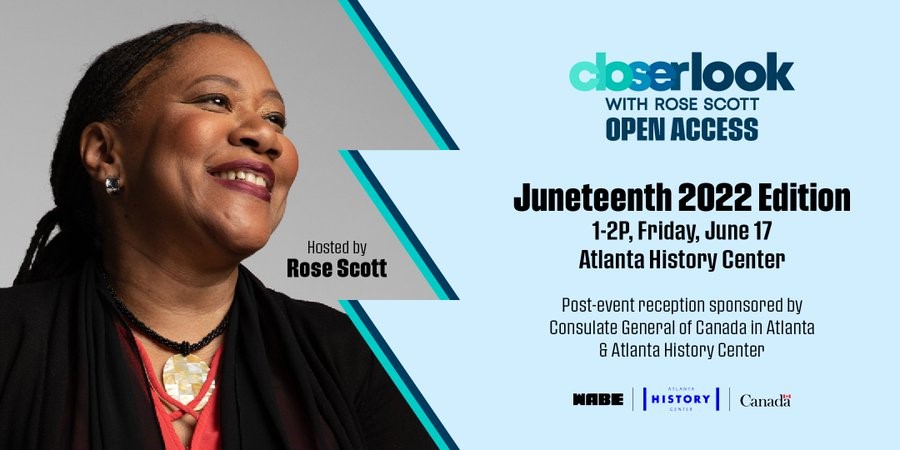 Join WABE's Closer Look with Rose Scott LIVE from Atlanta History Center in celebration of the Juneteenth holiday.
After the live show, meet Rose for a light reception sponsored by the Canadian Consulate.
Doors open at 12:30 p.m. and recording will be from 1:00 – 2:00 p.m.
Closer Look is a daily program that features discussion on the key stories and issues affecting Atlanta. Host Rose Scott covers topics both important and interesting, asking tough questions of public officials and experts while sharing the stories of our neighbors to provide context and a sense of place.
Host