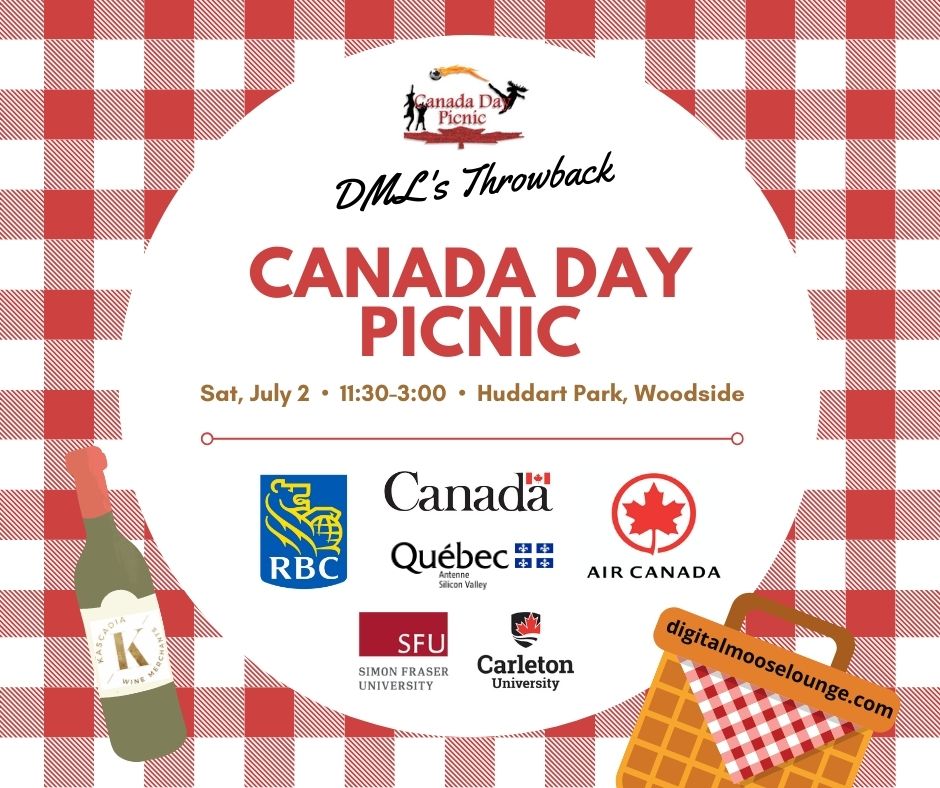 Time & Location
Jul 02, 11:30 AM – 3:00 PM
Huddart Park, East and West picnic areas, 1100 Kings Mountain Rd, Woodside, CA 94062, USA
Join Canadians in Northern California for the Digital Moose Lounge's Throwback Canada Day picnic. We are excited to bring together our diverse community — from the Consulate of Canada in SF, government, tech, culture, sports and entertainment. Meet new #sfbaycanadians and reconnect with old friends while celebrating Canada Day at the family-friendly picnic!
Tickets and more information: www.digitalmooselounge.com/event-details/canada-day-picnic