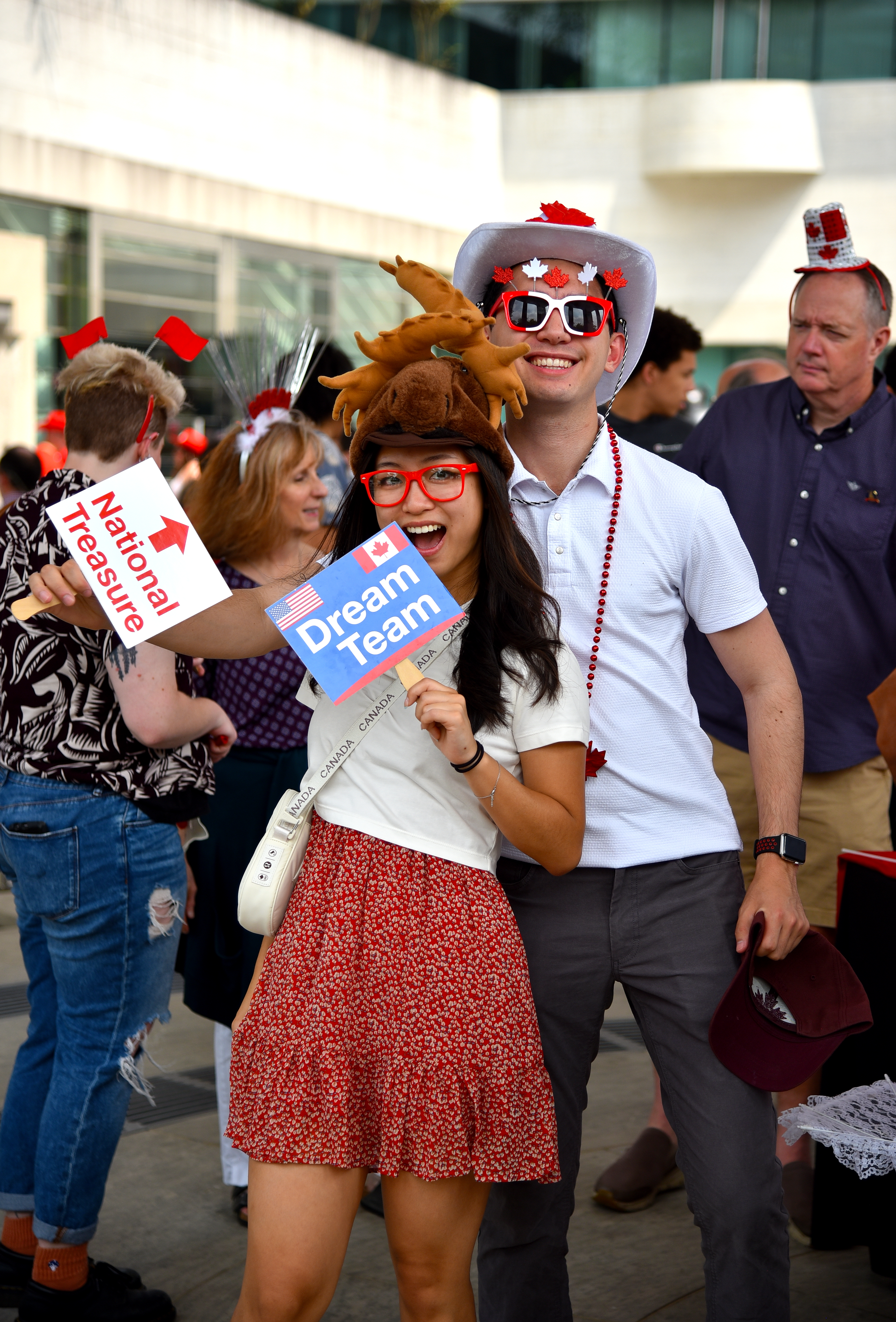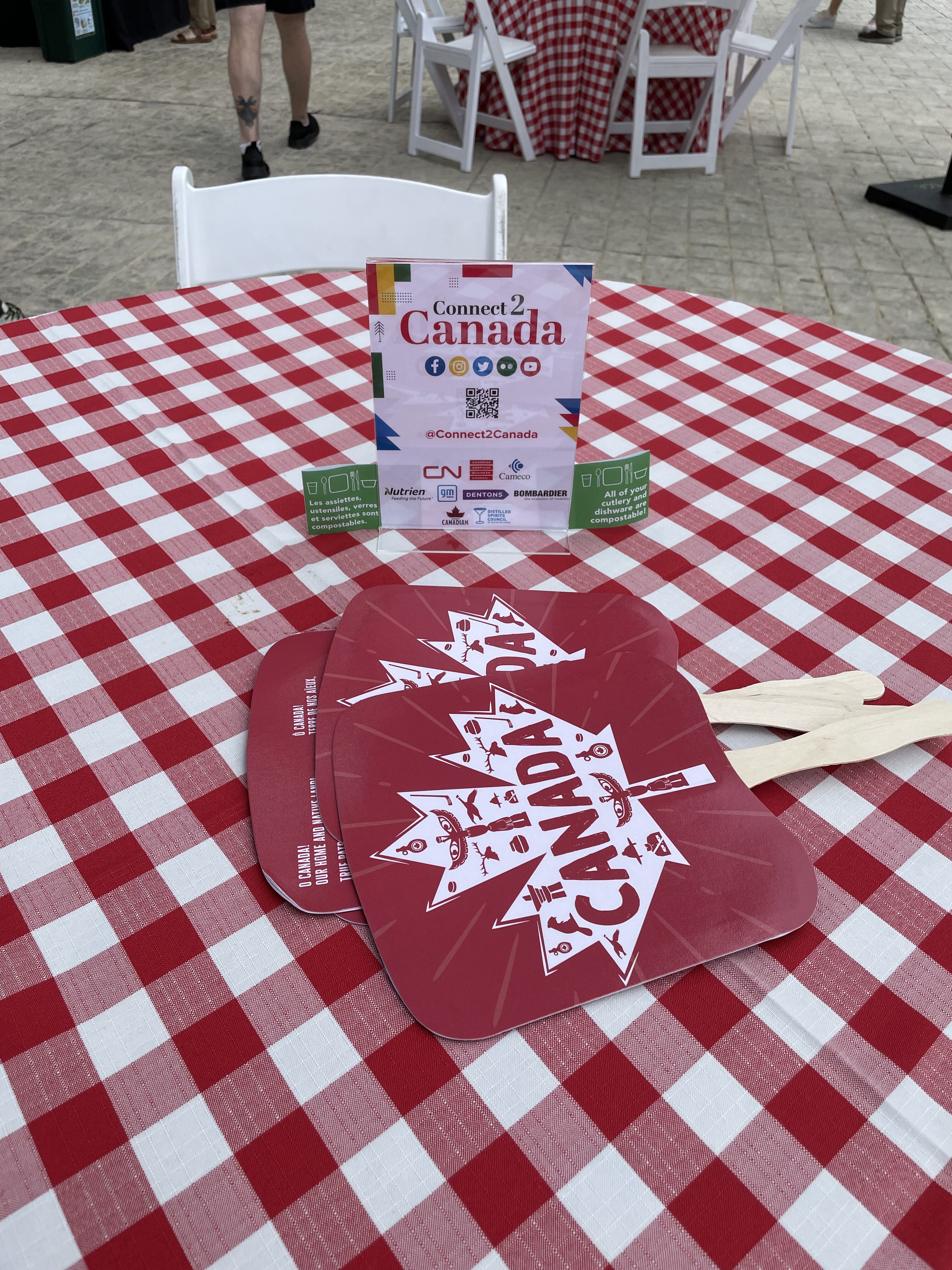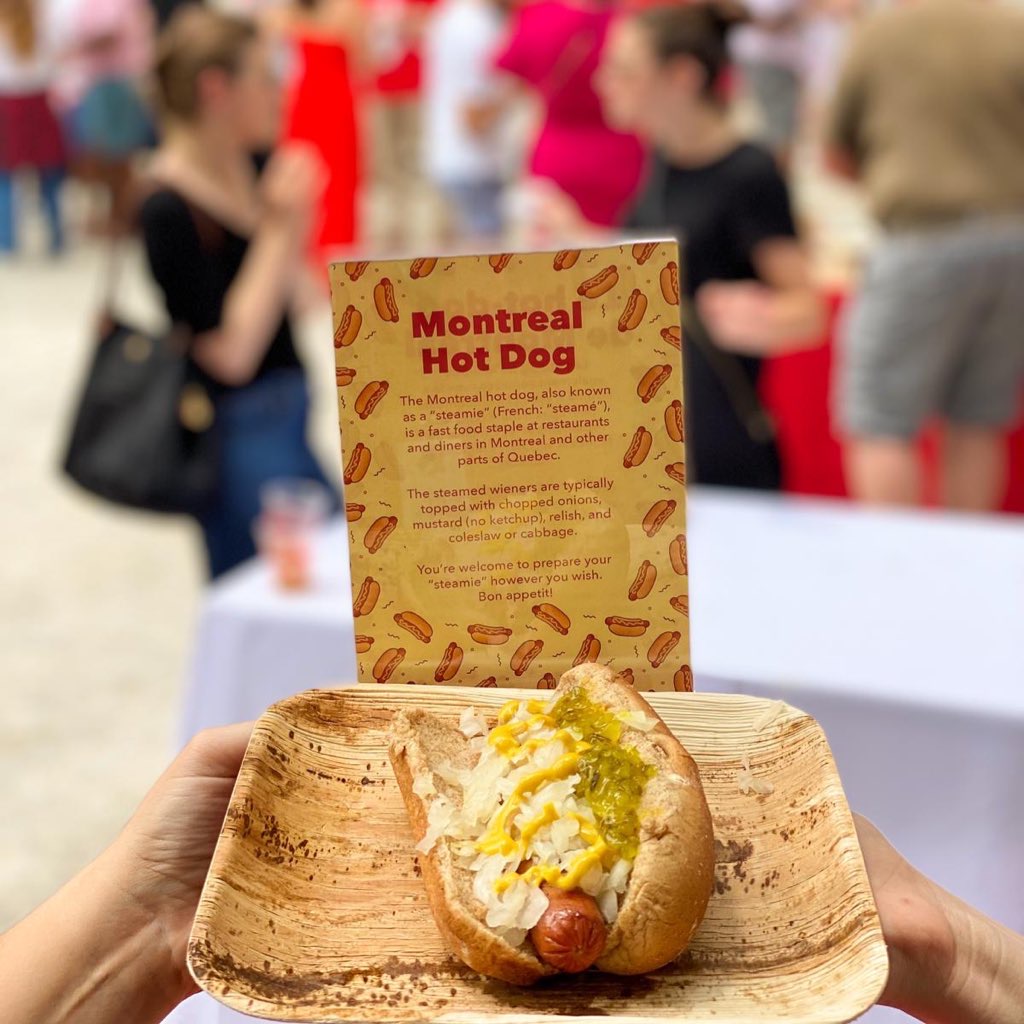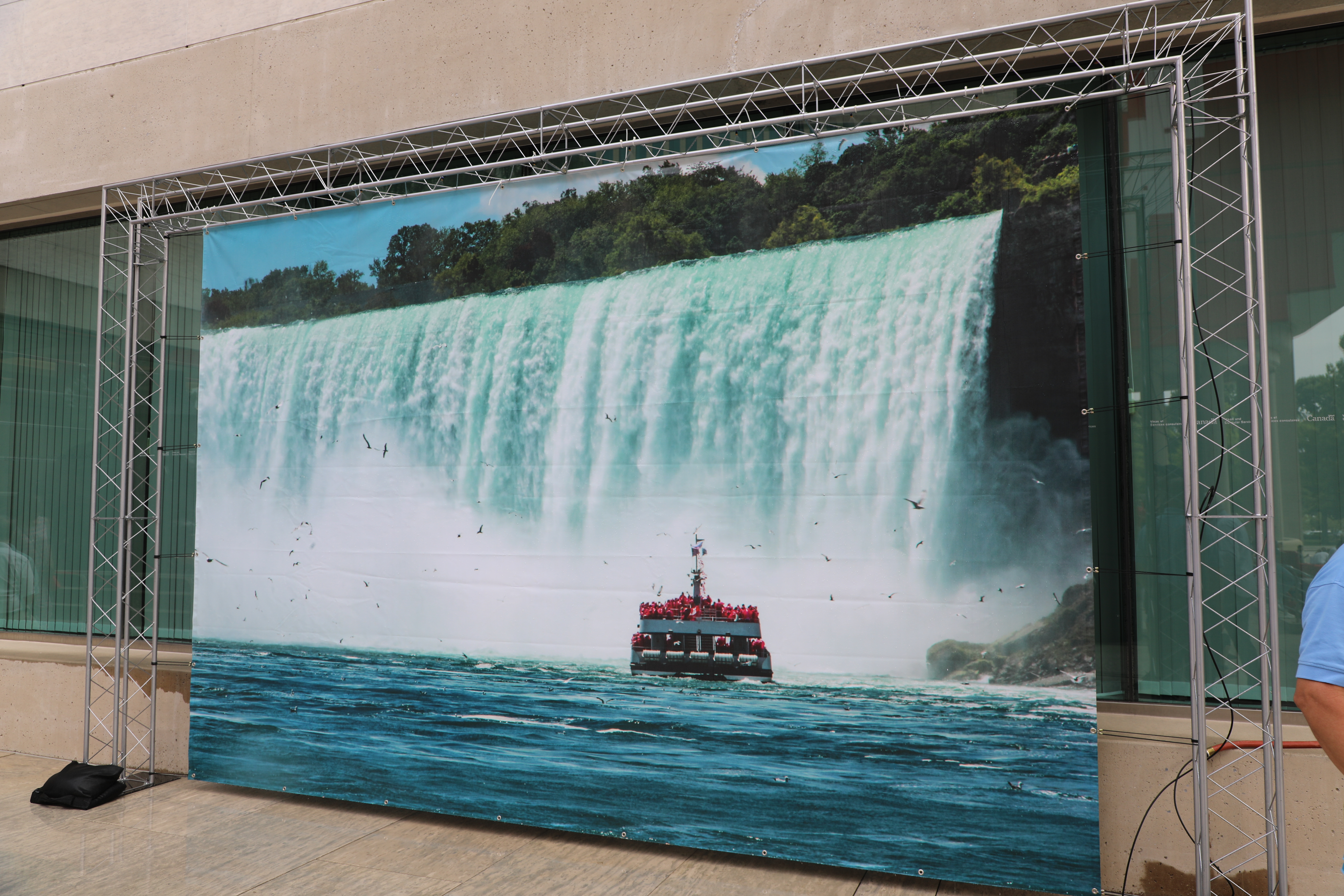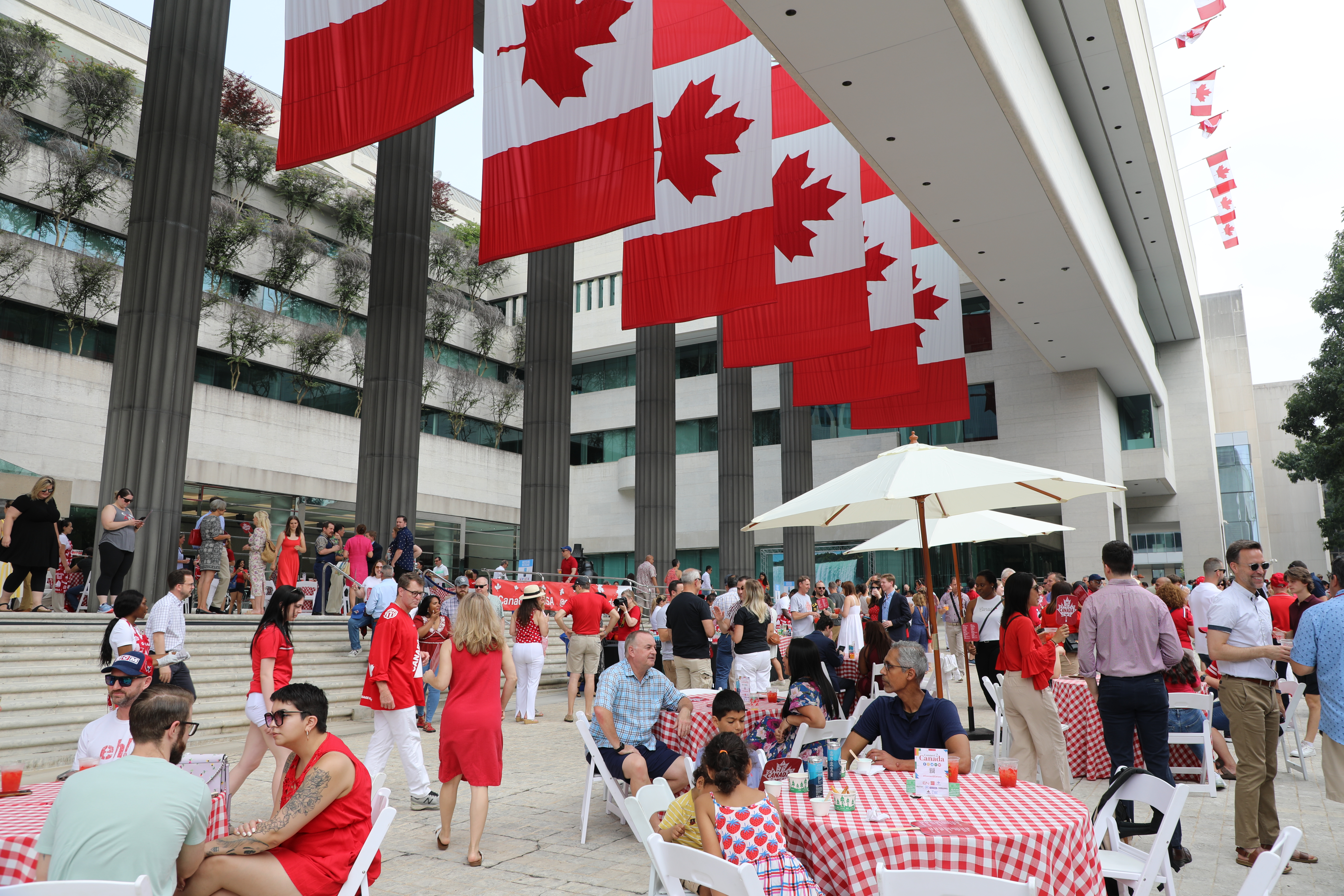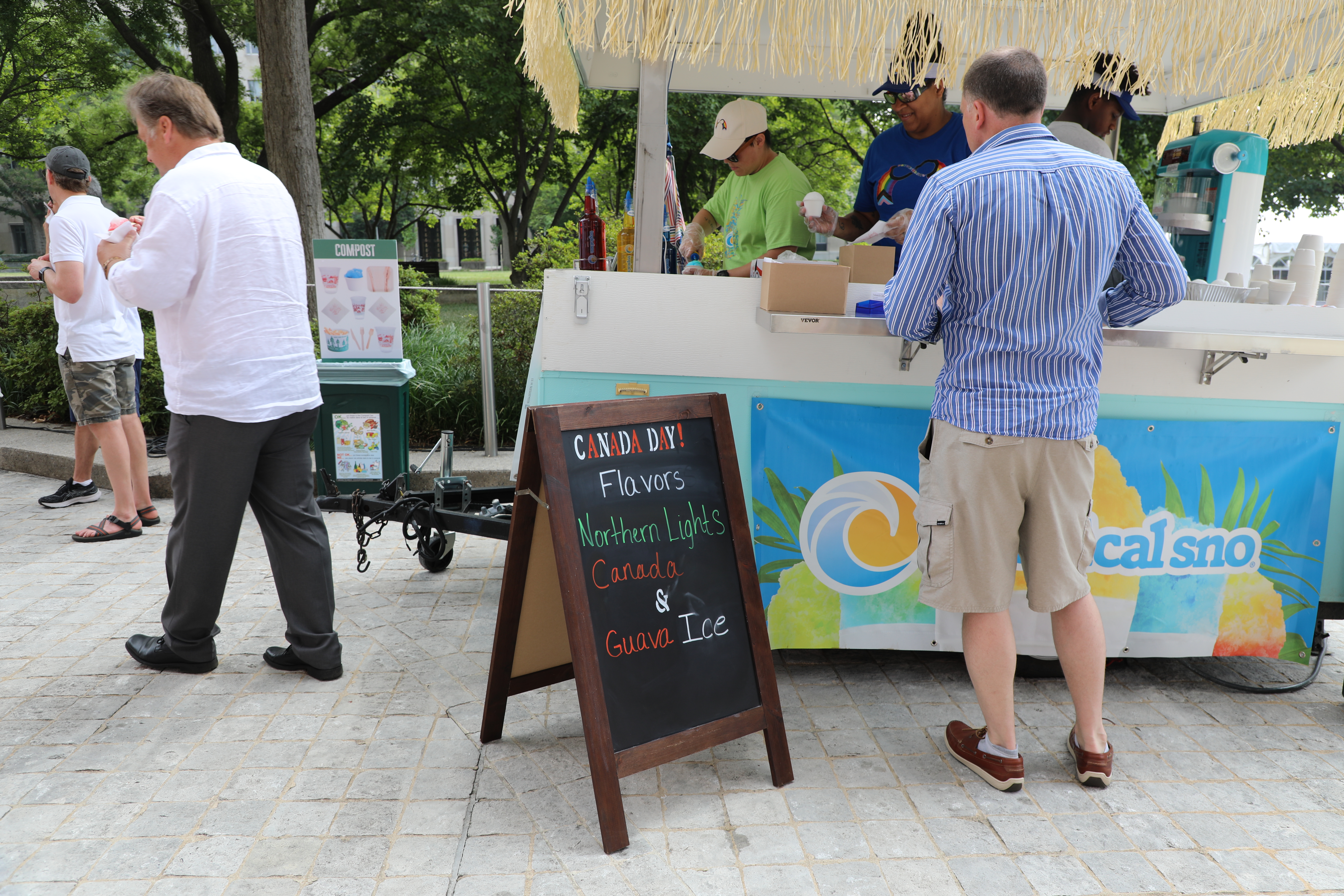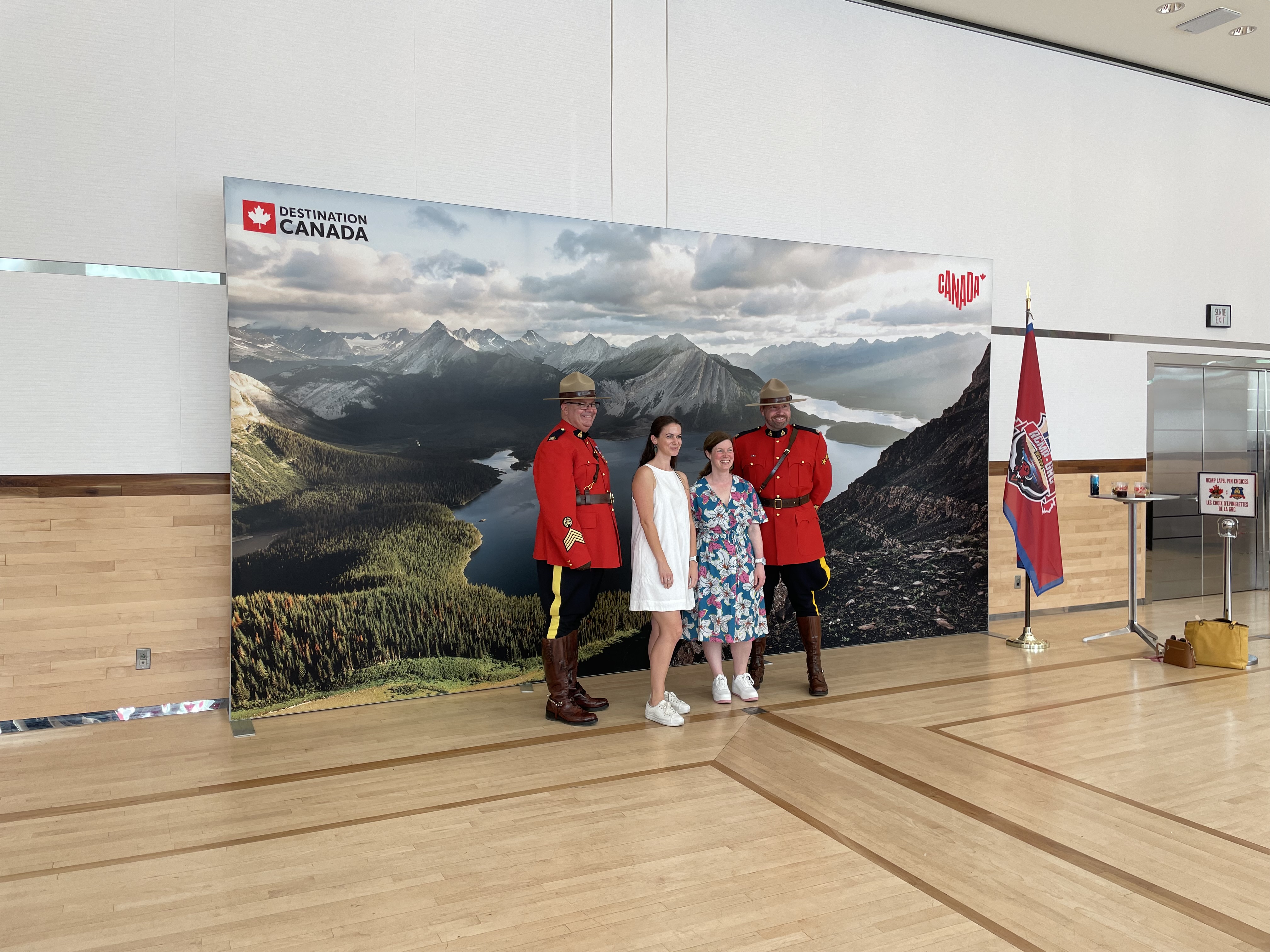 July 1 marked Canada's 156th birthday, and the Embassy of Canada in Washington, D.C. celebrated the day with our American friends and partners, Embassy staff, family, and members of the Connect2Canada community with an outdoor party.  
Guests were served Canadian cuisine staples like poutine, Montreal-style hotdogs, Cesars, and bison burgers, and sang the Canadian national anthem "O Canada", led by French Canadian vocalist Lynn Verroneau. We brought "Niagara Falls" to the Embassy, the Laughing Hat photo booth was a hit, and it wouldn't be Canada Day at the Embassy without our annual beach ball drop after the anthem!   
This year the Royal Canadian Mounted Police (RCMP), Canada's national police service and iconic institution since 1873, is commemorating their 150th anniversary, and we continue to recognize their service to Canada today! RCMP Embassy staff wore their red Serges and took photos with guests.  
Ambassador Kirsten Hillman welcomed guests, wishing everyone celebrating in Canada and the U.S. a happy Canada Day and acknowledging the special bond between both countries. As friends, neighbours, collaborators, and partners, we work together to make each other's countries stronger. Each year it's a pleasure to gather with our American friends and fellow Canadians to celebrate Canada's birthday in our beautiful and symbolic location.