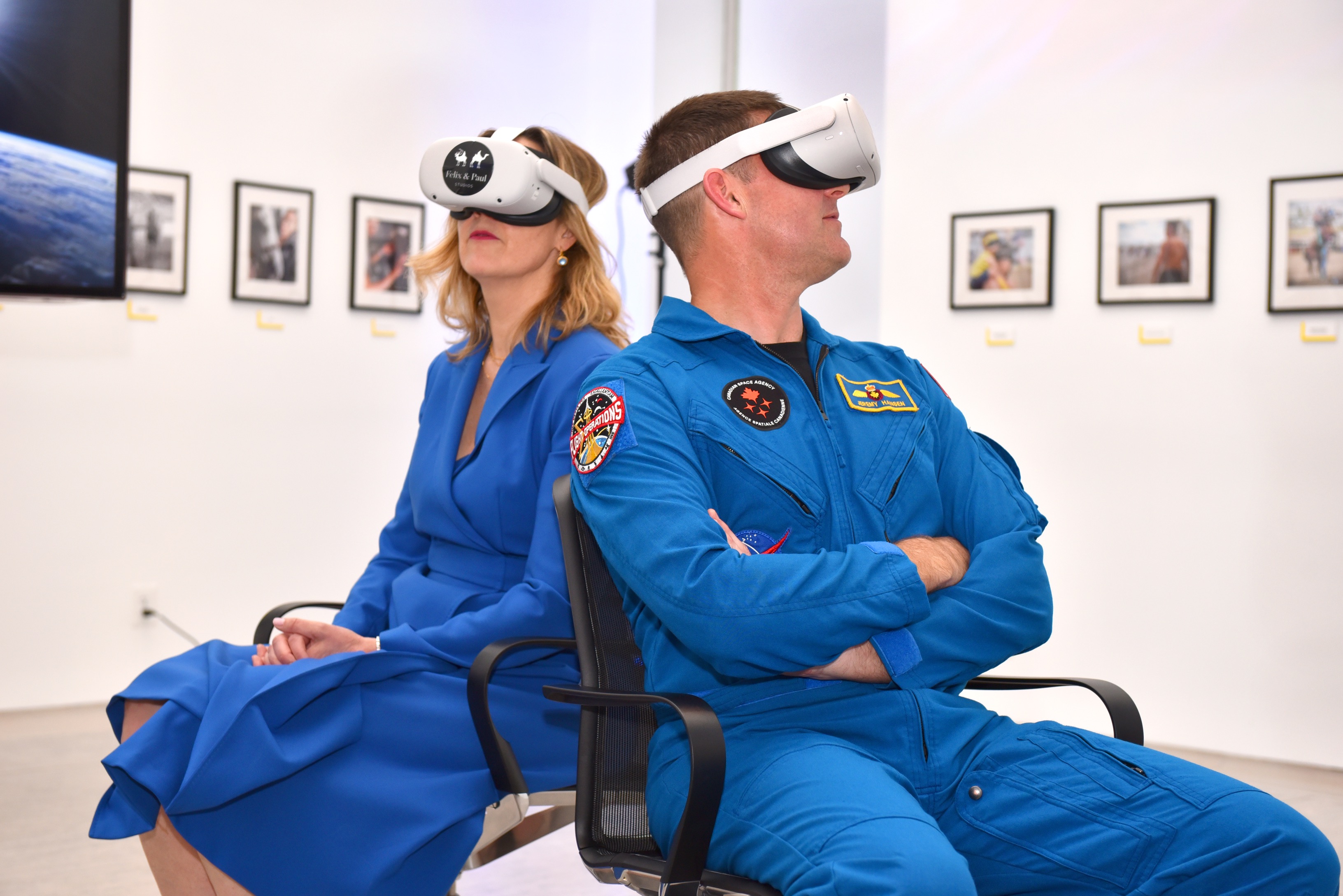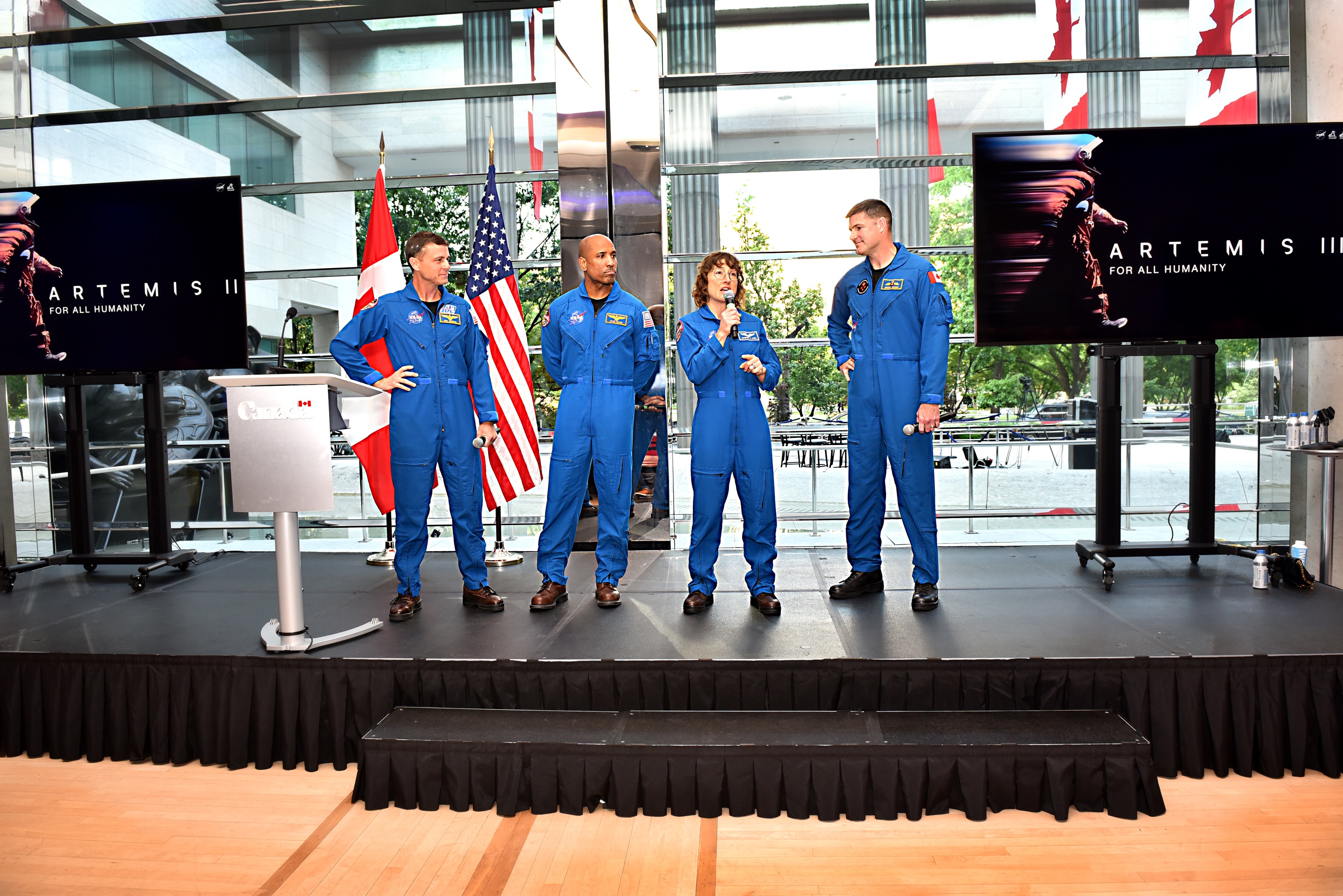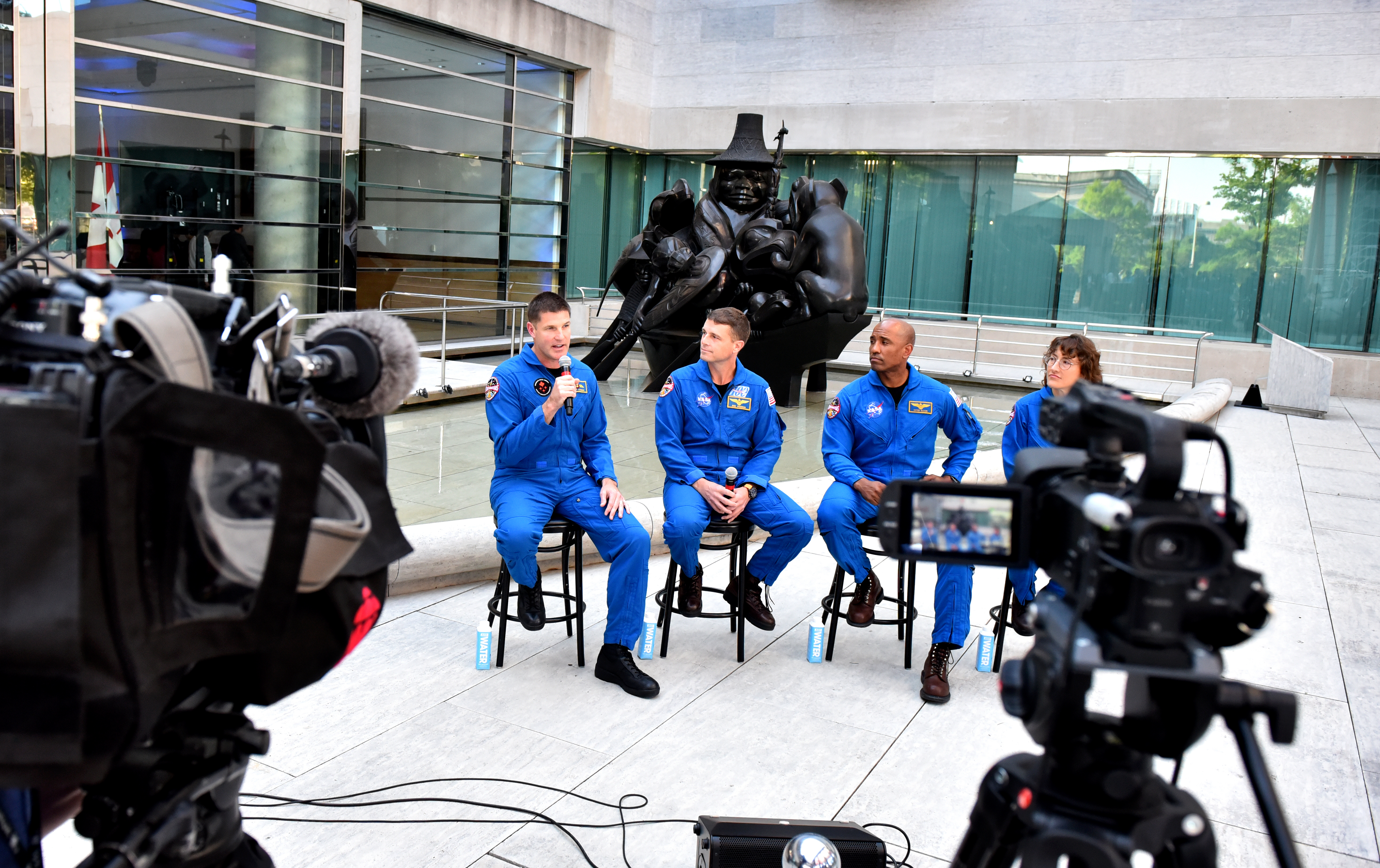 In May, we were over the moon to welcome the incredible Artemis II crew to the Embassy of Canada and celebrate their upcoming historic lunar mission as well as Canada-U.S. collaboration in space exploration. Canadian Space Agency astronaut Jeremy Hansen will join the Artemis II mission, making Canada the second country in the world to send a human to deep space – one of the biggest moments in our space program's history.
Known as 'humanity's crew' representing the next generation of explorers, the Artemis II crew is indeed a crew of firsts:  the first crewed mission in over fifty years, the first woman, the first person of colour, and the first non-American. Hansen will be a mission specialist alongside NASA astronauts Christina Hammcock Koch (mission specialist), Victor J. Glover Jr. (pilot) and Reid Wiseman (commander). The mission is targeted to launch in November 2024 at the earliest.
The Artemis program is a multi-mission campaign set to establish a long-term presence on the moon and pave the way for human exploration of Mars. The crewed mission will last for approximately 10 days, travel over one million kilometres, and test NASA's foundational human deep space exploration capabilities, the Space Launch System rocket, and the Orion spacecraft for the first time with astronauts. The Artemis II crew will orbit the moon, and crewmembers will live and work on board Orion throughout their journey.
While the Artemis II mission will mark the first time a Canadian astronaut will join a lunar mission, it will not be the last! Canada's participation in the Artemis program and our work on the Canadarm3 means that we will join a future mission to the Lunar Gateway.
"I can't help but think how this mirrors our broader Canada – U.S partnership. Our two nations enjoy a unique relationship based on the very things you talk about: trust, friendship, and the ability to have open communication." — Ambassador Kirsten Hillman addressing the Artemis II crew during their visit to the Embassy of Canada in Washington, DC, May, 17, 2023
For more information, please visit: