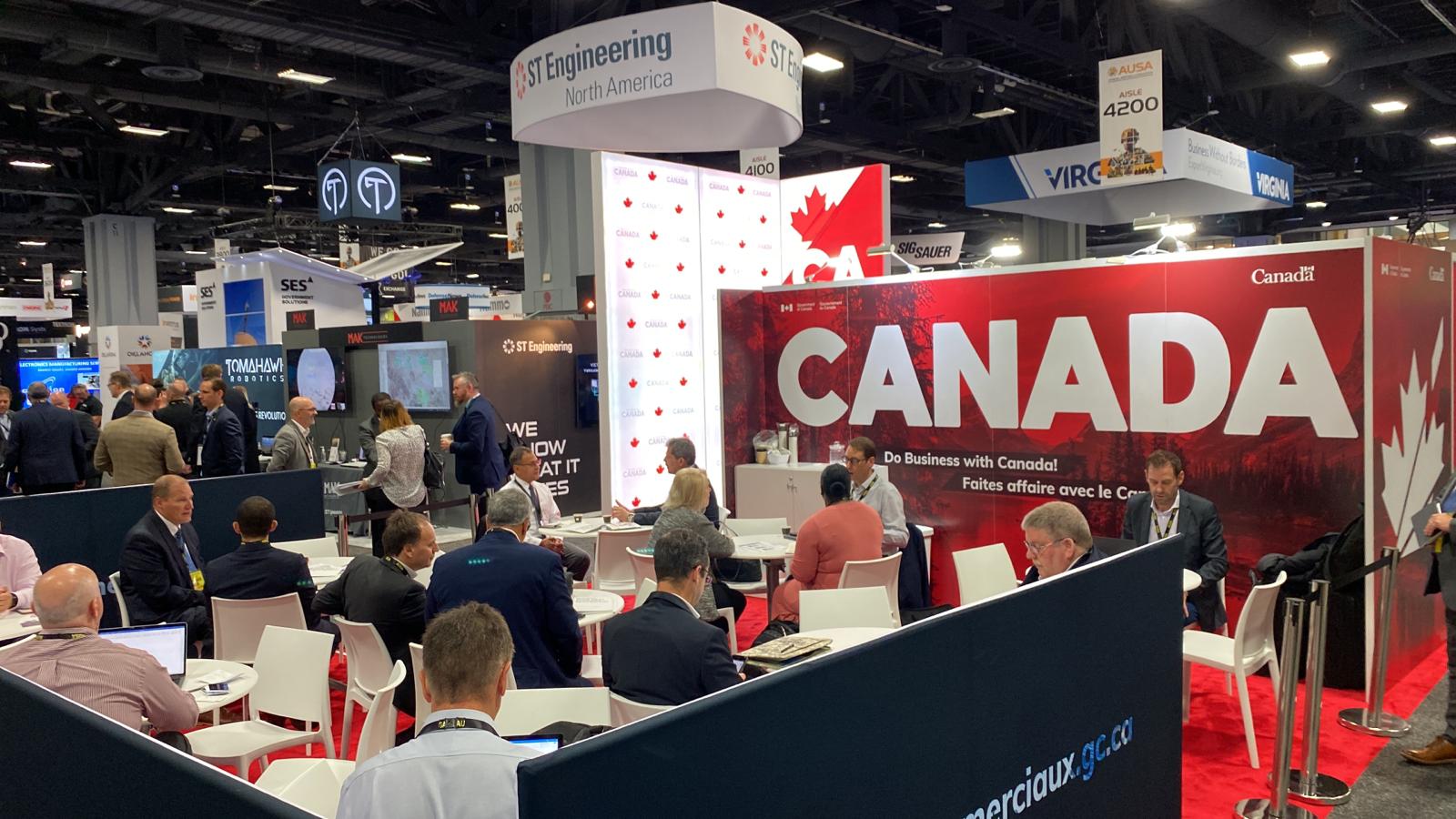 From October 10-12, 2022, Canada featured prominently at this year's Association of the U.S. Army (AUSA) Annual Meeting and Exposition, the largest defence trade show in the United States, with over 30,000 attendees and more than 700 exhibitors.
On the first day of the show, Deputy Head of Mission Arun Alexander and the Canadian Defence Attaché MGen. Michel-Henri St-Louis led a ribbon cutting ceremony to open the Canada Pavilion. Notable attendees included President and CEO of the Canadian Commercial Corporation Bobby Kwon, AUSA President Gen. Robert Brown (Ret.), Vice President of Canada Economic Development for Québec Regions Marie-Claude Petit, and Embassy of Canada Minister-Counsellor and Senior Trade Commissioner, Andrea Clements.
The Canada Pavilion provided a venue for some 70 Canadian companies who came to Washington, D.C. to support AUSA and the United States Army. These companies exemplify Canada's strengths and innovation in this important sector. From armour-plating and vehicle tracks to cybersecurity and AI, from companies that have existed since the middle of last century to cutting-edge start-ups, Canada's defence industry brought its best to AUSA 2022.
Canada and the United States are close defence partners with a meaningful defence trade relationship. We have the most integrated defence industrial base in the world and our defence relationship spans more than 75 years. Our mutual objectives of continental defence and of global peace and security have led to close cooperation and integration of national security agencies and defence supply chains.
Related Products
Associated Links