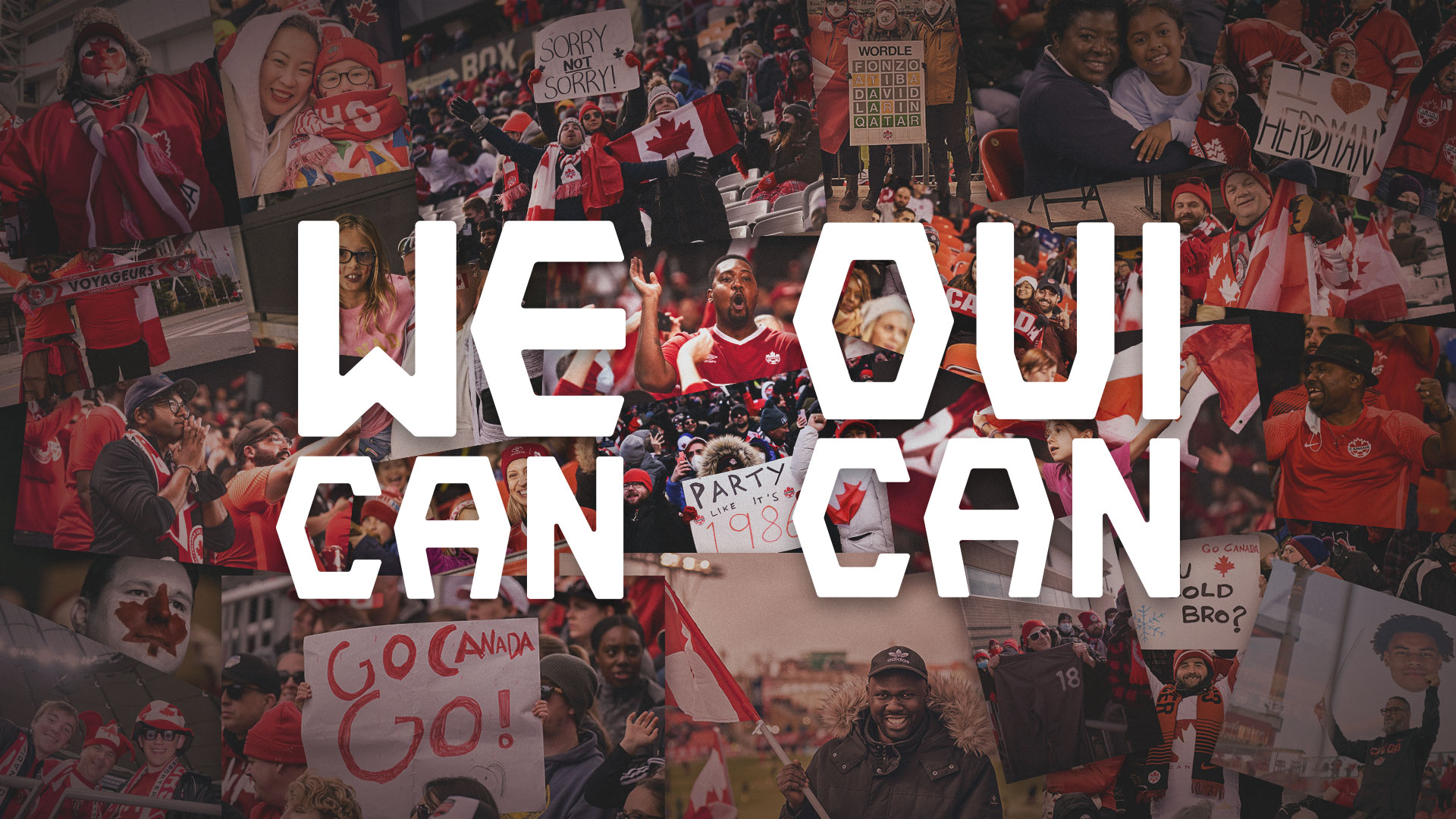 Soccer may not be the first (or second, or third) sport anyone associates with Canada, however the country's national teams are making waves. Canada's national women's soccer team won the gold medal at the 2020 Summer Olympic Games and the men's team is on a rapid upward trajectory. This year, Canada is returning to the FIFA World Cup after 36 years.
Qualifying for the first time since 1986, Canada finished the North, Central American and Caribbean section of 2022 World Cup qualification as group winners. They won against both USMCA powerhouses, the United States and Mexico, in home matches and fought for unexpected ties in the away fixtures. They are a team to be underestimated at your peril.
The Canadians have been handed a tough draw in the group stages at the 2022 FIFA World Cup in Qatar, facing in Group F: Belgium (ranked #2), Croatia (#12), and Morocco (#22). The tournament is being held 8 hours ahead of Eastern Time, so matches will take place during the day for audiences in North America:
Date                                  Match                               Time (ET)            U.S. TV Coverage
Wed, Nov. 23                   Belgium vs. Canada        2 p.m.                 Fox
Sun, Nov. 27                     Croatia vs. Canada          11 a.m.               FS1
Thurs, Dec. 1                    Canada vs. Morocco       10 a.m.               TBD
Should the underdog Canadians finish in first or second place in their group, Canada will advance to the Round of 16 which begins the round robin format.
A well-coached and disciplined team, Canada plays with considerable national pride. The star of the team is undoubtedly Alphonso Davies, a 21-year-old who plays as a left-back for German club Bayern Munich and is considered one of the best in the world at his position. He will likely take on a more attacking and influential role for the Canadian team. Forward Jonathan David plays for French club Lille and has emerged as one of the league's best strikers. Earlier this year Cyle Larin, of Belgian team Club Brugge, became the all-time top goalscorer for the Canadian men's national team.
With less than a month to go, Canadian soccer fans hope for a strong showing in 2022 ahead of the squad's automatic qualification for World Cup 2026, which Canada will host together with the United States and Mexico. Join us in cheering on Canada's Men's Soccer Team. Go, Team Canada!