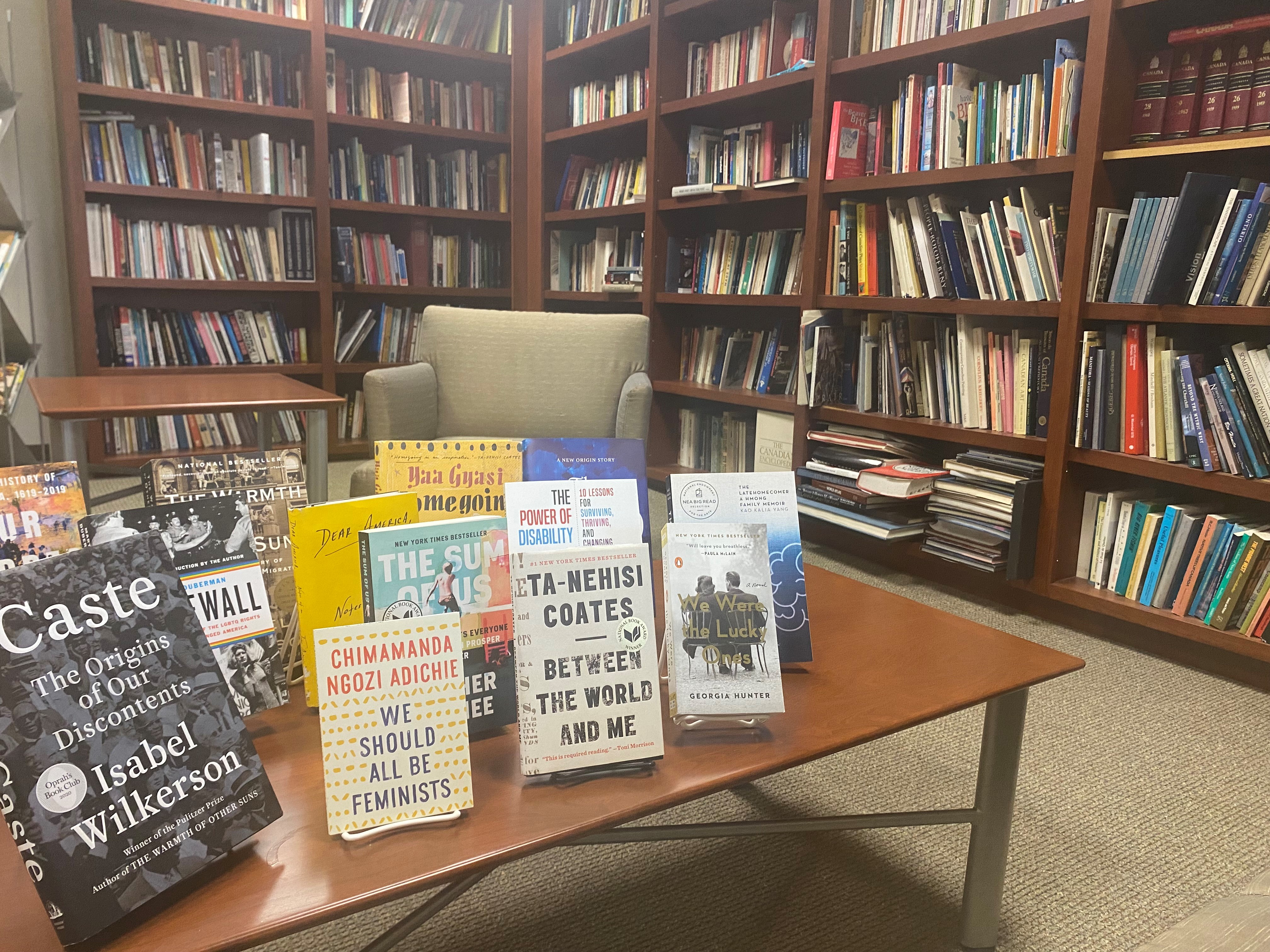 In 2021, the Consulate General of Canada in Minneapolis drafted its first-ever Diversity, Equity, and Inclusion (DEI) pledge, part of a commitment by the Government of Canada to provide a work environment where everyone is welcomed, supported and respected. The multiplicity of identity traits even beyond gender and ethnicity – what makes us "us" – must be taken into account and recognized in the equitable execution of our duties as Canadian public servants, both within Canada and at our missions abroad.
For several members of the Minneapolis Consulate General staff, part of the pledge-drafting process involved reading books related to ongoing conversations on gender, religion, ability, race & racism and justice in Canada and America. What began as shared book recommendations between colleagues evolved into an idea to include, as a commitment in the DEI pledge, a "refresh" of the Consulate's existing library of books on Canada and U.S.-Canada relations. By adding a selection of books offering perspectives from and information on diverse communities, both in Canada and in the 5-state region in which the Consulate represents Canada, all Consulate staff would have equal access to learning.
Over the course of the next few months, members of the Consulate's DEI committee, together with the Political and Public Affairs team, worked together to identify a variety of books sharing the perspectives and research of Black and Indigenous scholars, people from the LGBTQ2 community, immigrants, members of minority religions, and disability rights advocates. The group then visited Minnesota-based independent bookstores to make the purchases.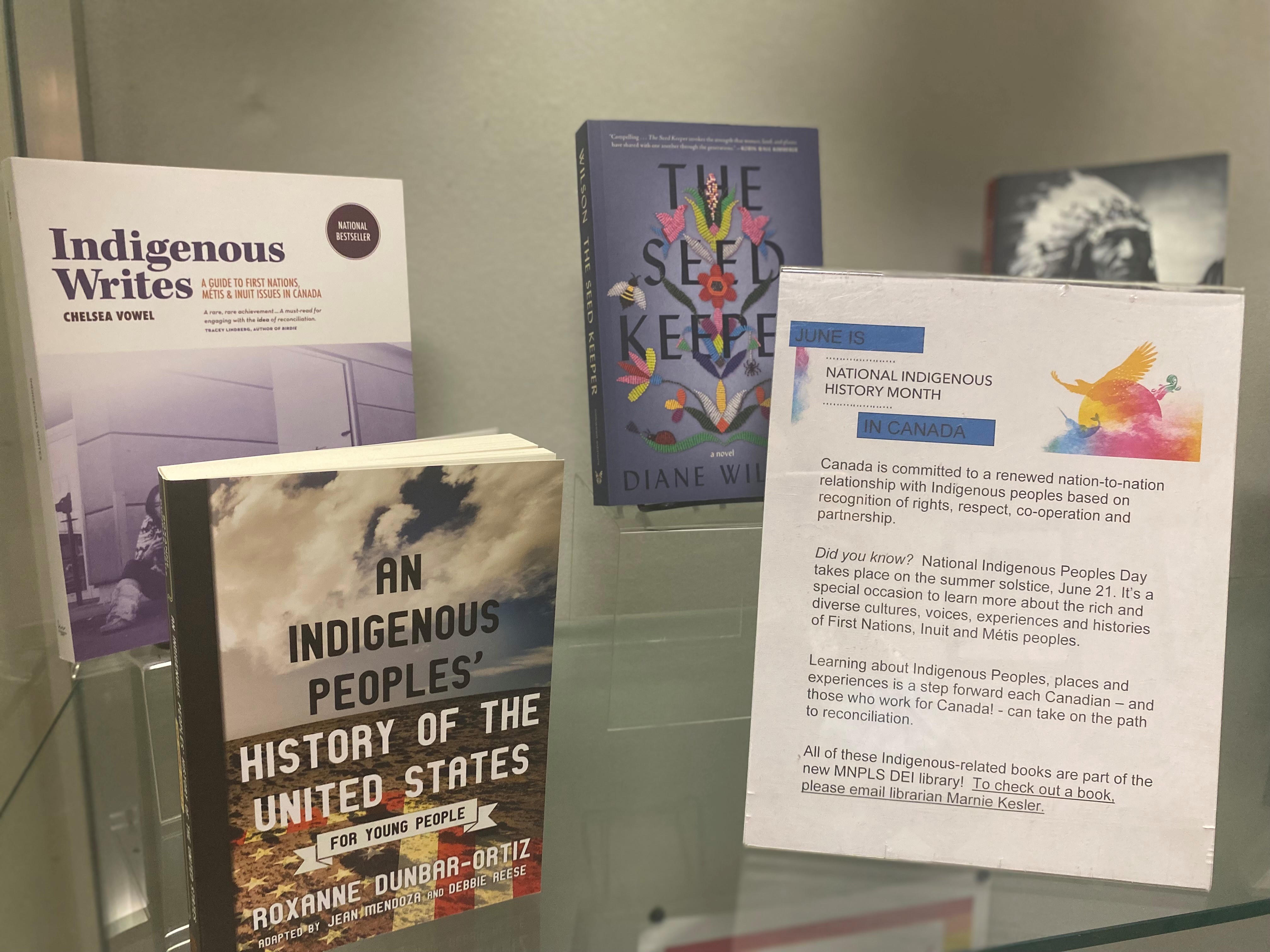 One of these local venues is Birchbark Books, owned by Pulitzer Prize winner Louise Erdrich, an enrolled member of the Turtle Mountain Band of Ojibwe in North Dakota.  The bookseller at Birchbark that day was a member of the Manitoba Métis nation now living in Minnesota. He welcomed the group enthusiastically, and spent an hour offering perspectives on our selections, and making additional recommendations.
Once the new books were brought back to the Consulate, the DEI committee created a display on a table within the existing library, which is accessible to all staff. Readers are encouraged to leave reviews once they have completed a book, and to discuss their reading with their colleagues.
The DEI committee also curates timely rotating exhibits in a glass display case near the staff entryway, including a relevant selection of books. For example, a June-July LGBTQ2 PRIDE display includes Canada Pride flags side-by-side with:
In Canada and elsewhere, freedom from discrimination is recognized as a human right and an essential component of peace, security, development, and economic prosperity. It is part of a larger goal of promoting diversity and inclusion in all of its forms, which leads to better communities, better social outcomes and better decision making in corporations and governments alike.  The new DEI library collection at the Consulate General of Canada in Minneapolis is one small way for Global Affairs Canada staff in this region of North America to further these goals.
Associated Links