On May 5 and 6, 2022 the Honourable Mary Ng, Canada's Minister of International Trade, Export Promotion, Small Business and Economic Development, hosted Katherine Tai, United States Trade Representative in Ottawa and Toronto.
Packing a lot into just two days, Minister Ng and Ambassador Tai held a  joint press conference, participated in a roundtable discussion with bi-national labour stakeholders, met with Canadian businesses and entrepreneurs, and enjoyed a hotpot lunch in Markham, Ontario.
In honour of Asian Heritage Month 2022, Minister Ng and Ambassador Tai participated in the Inspiring Next GenerAsian Leaders event hosted by the National Coalition of Canadians Against Anti-Asian Racism (NCCAAR), in partnership with the Asia Pacific Foundation of Canada (APF Canada). The event featured a timely and open discussion focused on addressing and combating anti-Asian racism, a shared issue on both sides of our border.
The two also sat down for an exclusive interview with Tracy Tong of Global News to talk about their challenges and triumphs and the importance of representation. They are the first Asian women to hold their respective positions and are committed to helping the next generation of women Asian trade leaders.
The visit was an opportunity to advance cooperation between our countries, both bilaterally and through the USMCA, and to build on the strong relationship that already exists between our people and businesses. Both Minister Ng and Ambassador Tai emphasized the close economic, trade, and investment relationship between the United States and Canada. They also discussed Russia's unprovoked and unjustifiable invasion of Ukraine and ways to further support Ukraine and the Ukrainian people.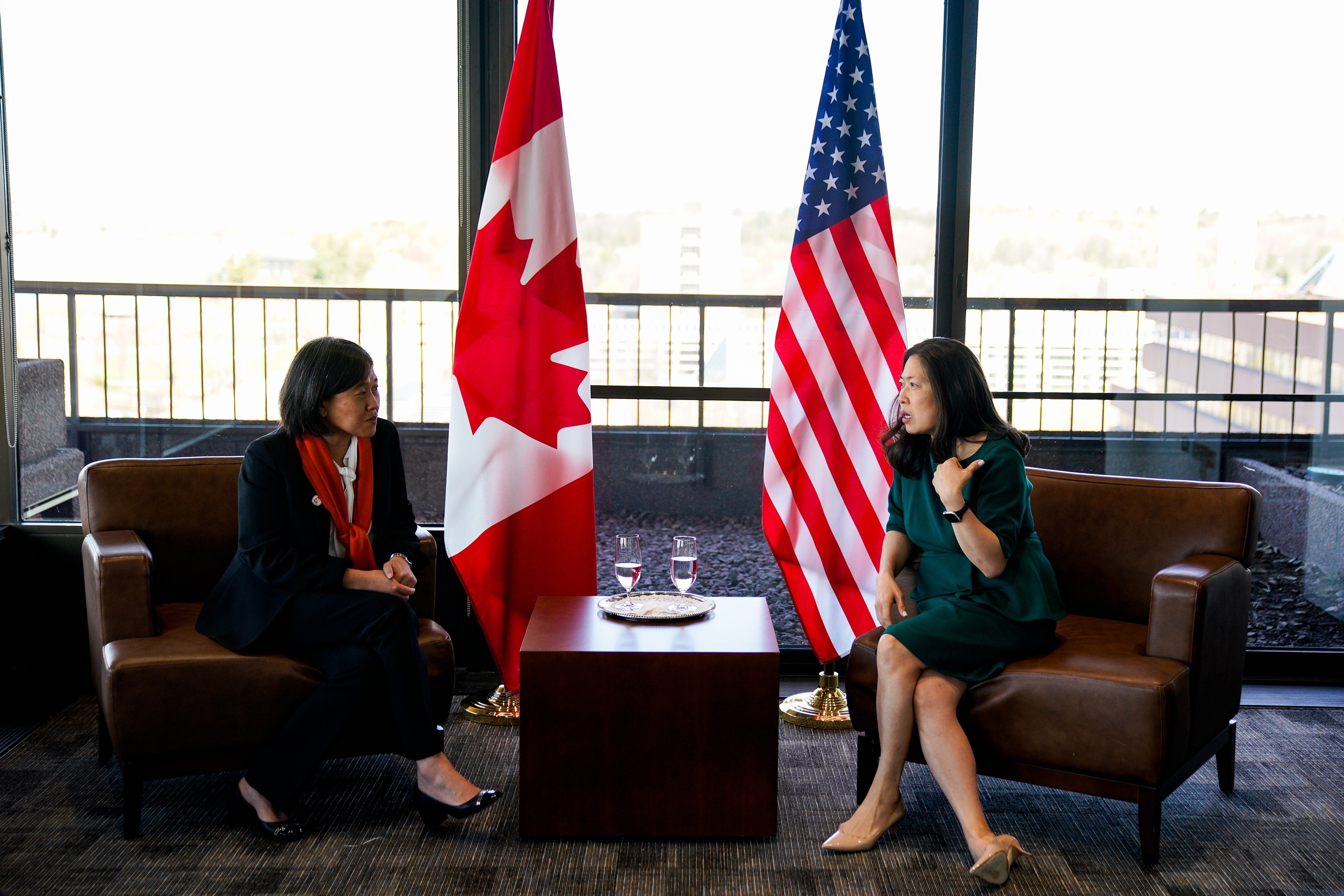 Related Products
Associated Links