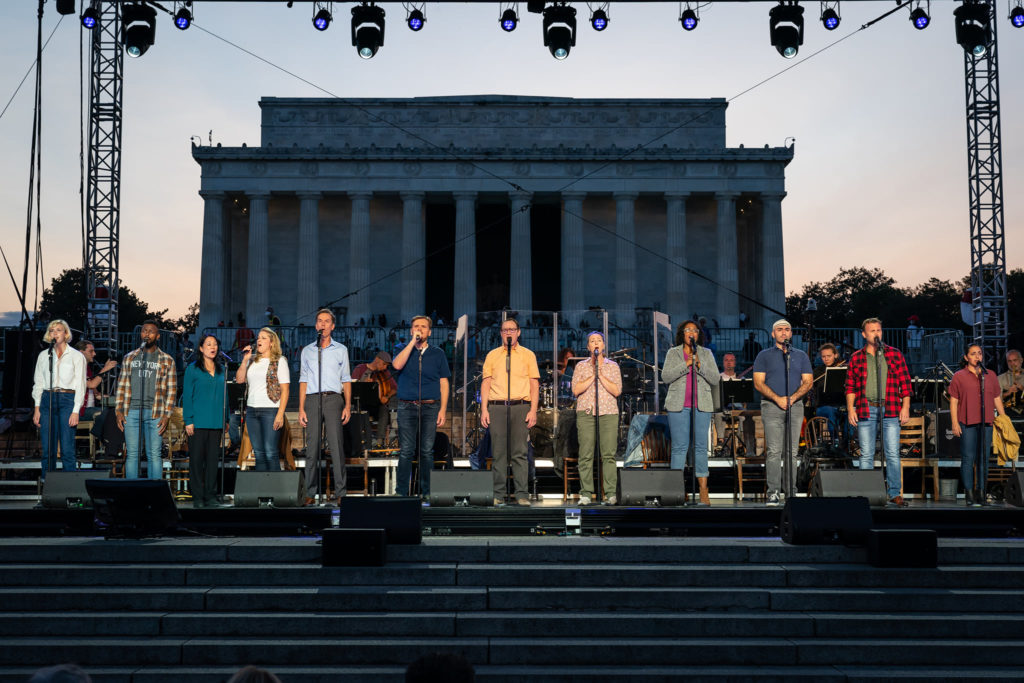 On the evening of September 10, 2021, thousands of people gathered on the National Mall for a free concert version of the Tony and Olivier Award-winning Broadway musical "Come From Away".  Presented on the steps of the Lincoln Memorial in Washington, DC in honor of the 20th anniversary of 9/11, "Come From Away" is a moving tribute that tells the story about shining a light in the darkest of days, an anthem of ordinary people and neighbours.
Following the attacks on 9/11, the U.S. closed its airspace and borders.  More than 224 International flights were diverted into Canadian airspace and given clearance to land.  Almost every major airport in Canada was pressed into service.  Gander International Airport is first on approach from the Atlantic.  On that fateful day, the small town of Gander – population 10,000 – received 38 planes and opened its doors to more than 6,500 passengers and crew from all over the world.
Prior to the performance, Ambassador Kirsten Hillman spoke about what unfolded in Gander:
"In that airport, a day after 9/11, volunteers greeted their unexpected guests with a hug. They knew an embrace was as important as food and water. They listened to stories of worry and grief with compassion and comfort. Many offered a room in their home, a vehicle to tour the town. And they sang songs to lift spirits.  When people were scared and distraught, angry and afraid, they found warmth and kindness in Canada. Canadians opening their arms to strangers. It's not a new idea. Indeed, it's central to our identity.  This story is about shining a light in the darkest of days, an anthem of ordinary people, your neighbours, waiting to pull you through."
In his annual tribute to commemorate the anniversary of 9/11, Prime Minister Justin Trudeau said:
"On this solemn anniversary, we remember the nearly 3,000 victims, including at least 24 Canadians, and send our deepest condolences to their families. We also recognize the sacrifice and bravery of the first responders who risked their lives protecting others, those who survived, and those who lost a loved one. Amid the fear, heartbreak, and horror of that day, we saw courage, heroism, and selflessness emerge.  That day, 224 flights carrying 33,000 passengers landed on Canadian soil and Canadians had their backs. No where was this more true than in Gander, Newfoundland, where the population of the town increased by 50 per cent when planes were redirected to the community. Newfoundlanders took people into their homes, providing food and shelter."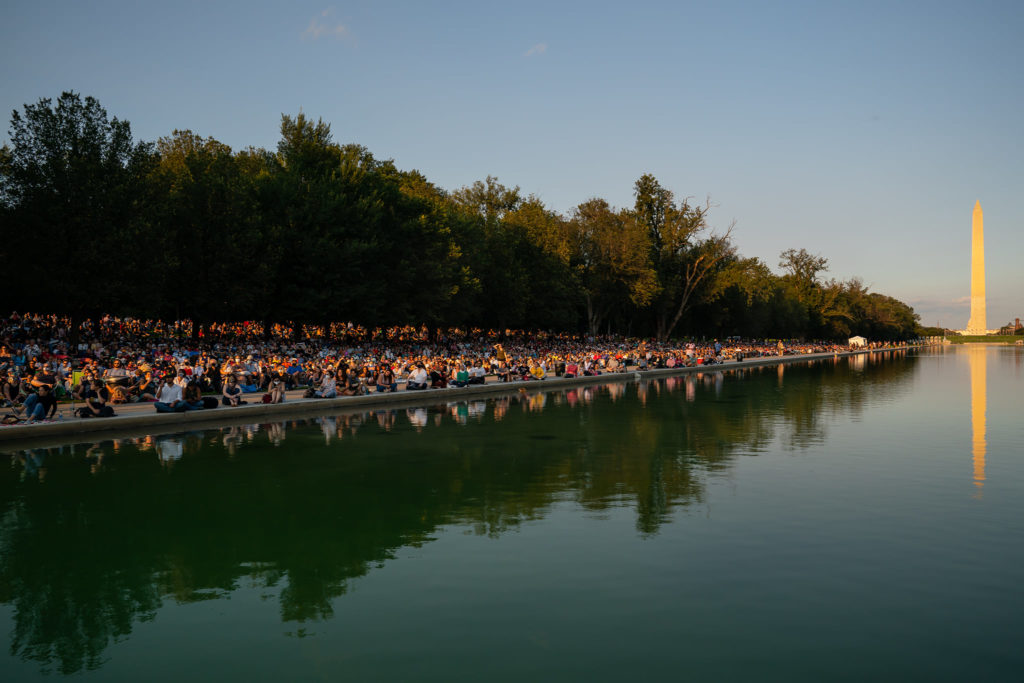 Indeed, the people of Gander came to the aid of the "plane people" by boxing lunches, looking for and booking hotel rooms and transforming schools and churches into makeshift resting areas for those who were stranded. After hearing the inspiring story of the bravery and helpfulness of the people of Gander, the creators of the musical "Come From Away" were determined to share the story with the world. The musical has been a fixture on Broadway along with traveling the world, sharing the story of the unique and special friendship between Canadians and Americans.  The U.S. Tour will resume performance in October 2021 in Memphis, TN, visiting 36 cities including a return to Washington D.C. at the National Theatre in April 2022. A live production of the play is also currently available on Apple TV for at-home viewing.
The story of "Come From Away" is just one of the many illustrations of how our steadfast friendship and commitment to collective security will always prevail.
(Photos by Scott Suchman)
Related Posts: