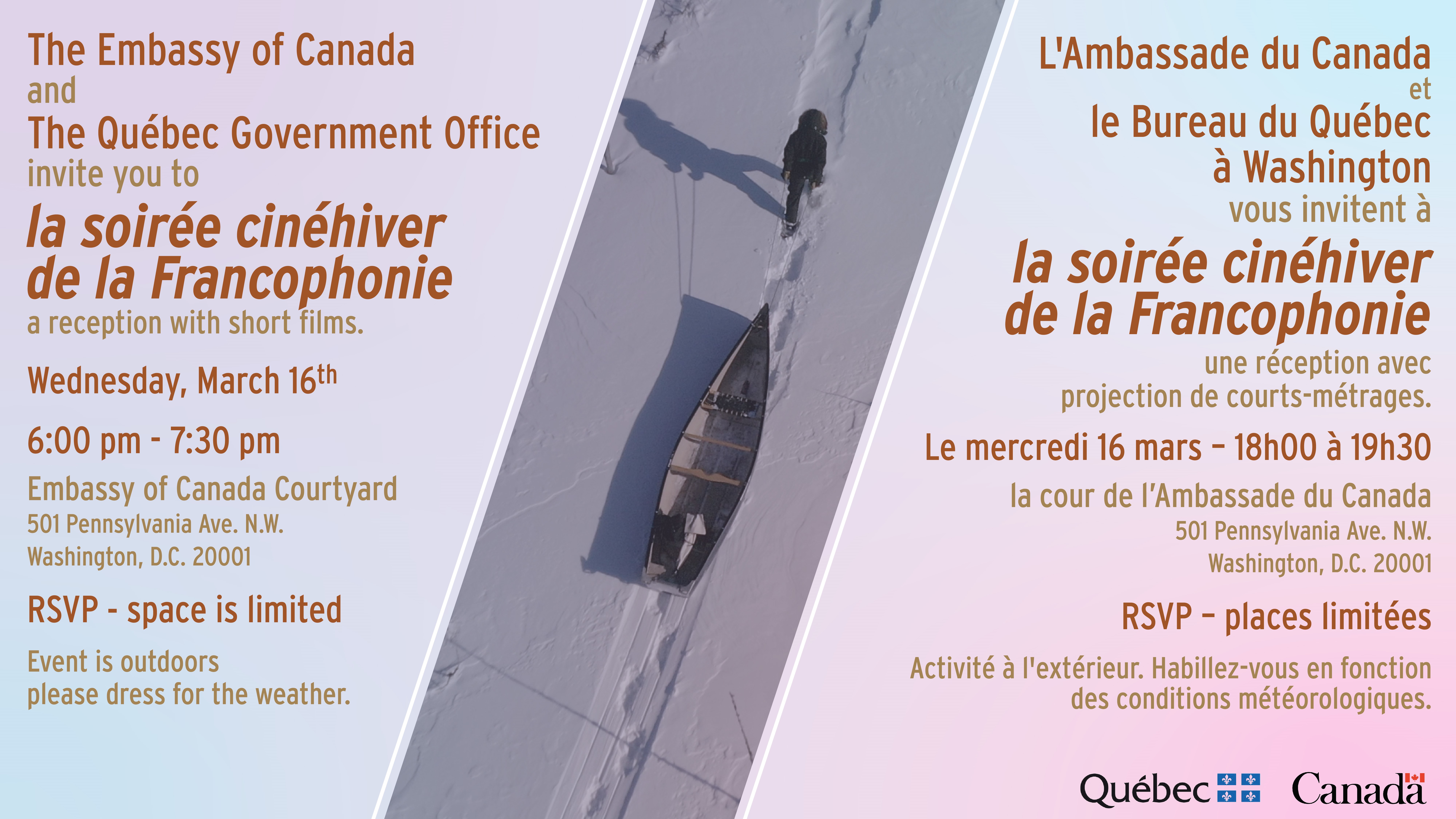 La soirée cinéhiver de la Francophonie
Thursday, March 16, 2022, 6 :00 – 7 :30pm
Embassy of Canada in Washington, courtyard
Join us as we celebrate the diversity and richness of the French language during le mois de la Francophonie. The Embassy of Canada and the Quebec Government Office is hosting an outdoor reception and screening of short films as part of DC's Francophonie Cultural (#FrancophonieDC). RSVP required.