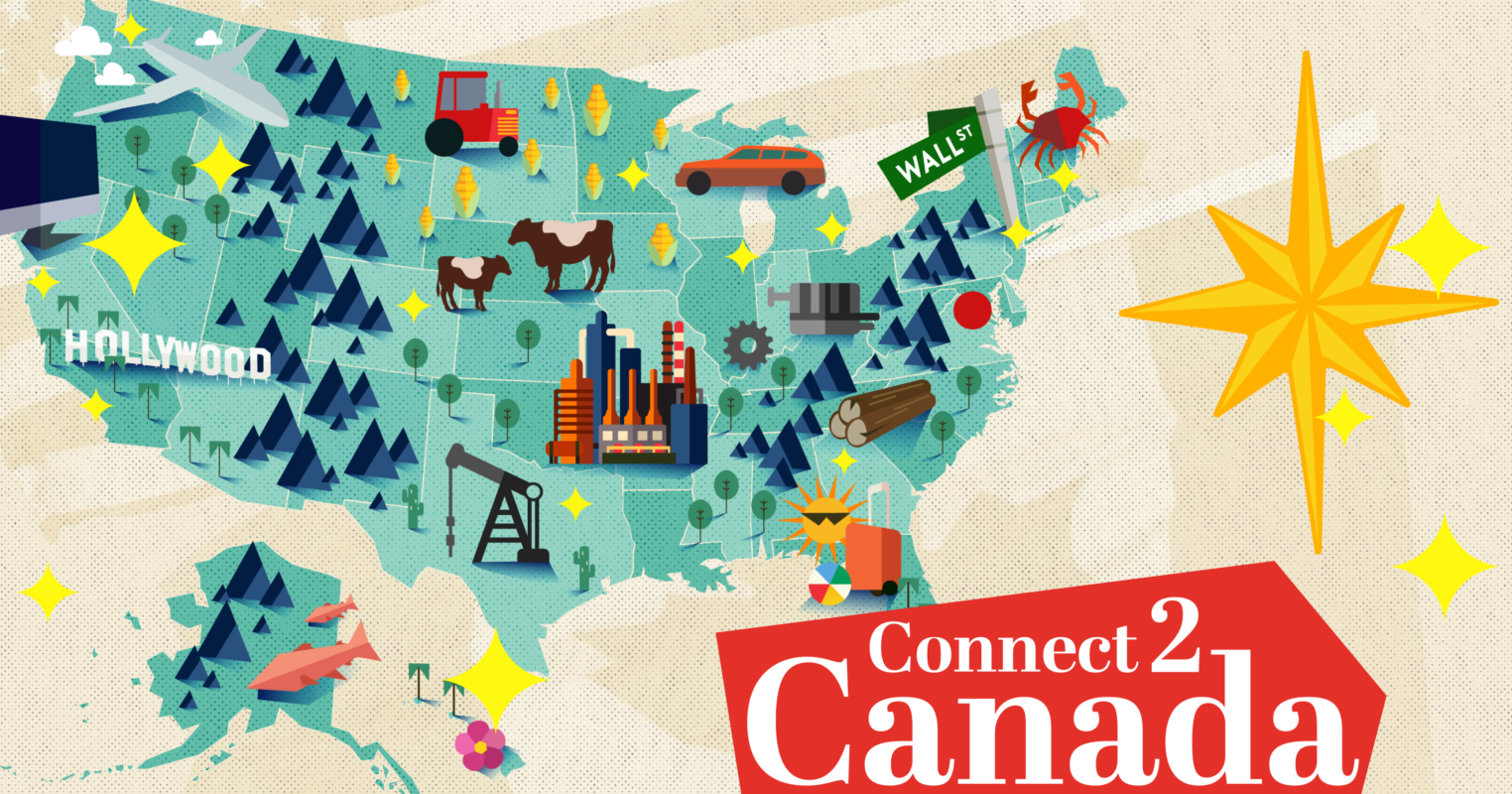 You've probably heard this from us before: for over 150 years, Canada has had no closer friend and ally than the United States. At home and abroad, we work together to make our citizens' lives safer. But did you know we share a trillion dollar trade and investment relationship? Canada buys more goods from the United States than China, Japan, and the United Kingdom combined. We are also the second highest source of foreign direct investment into the U.S., and Canadian companies directly employ 825,000 Americans. Given all of this, it's no surprise that Canada is the top trading partner for the majority of U.S. States.
Over the past few months, we have been hard at work building a new platform that better highlights the important economic relationship between Canada and each individual U.S. State. Today, we're excited to announce the launch of a brand new, interactive Digital Map which features a host of helpful trade and investment information for all 50 States on an easy to use webpage, accessible on all devices.
The Map showcases the full breadth and scope of our overall trading relationship, and features customized graphics and pop-ups. Click on the State of your choice for 'quick hit' trade data and company anecdotes, or download each State's complete Trade Fact Sheet. You can also explore State-specific content such as links to stories and upcoming events, and get contact info for all of Canada's diplomatic missions and representatives in the U.S.
So whether you're looking for updated story content – see a great recent example here from Oregon – or just to get more info about trade with a given State, we hope the Map becomes your 'one-stop shop' for State-specific news and information!
Related Products