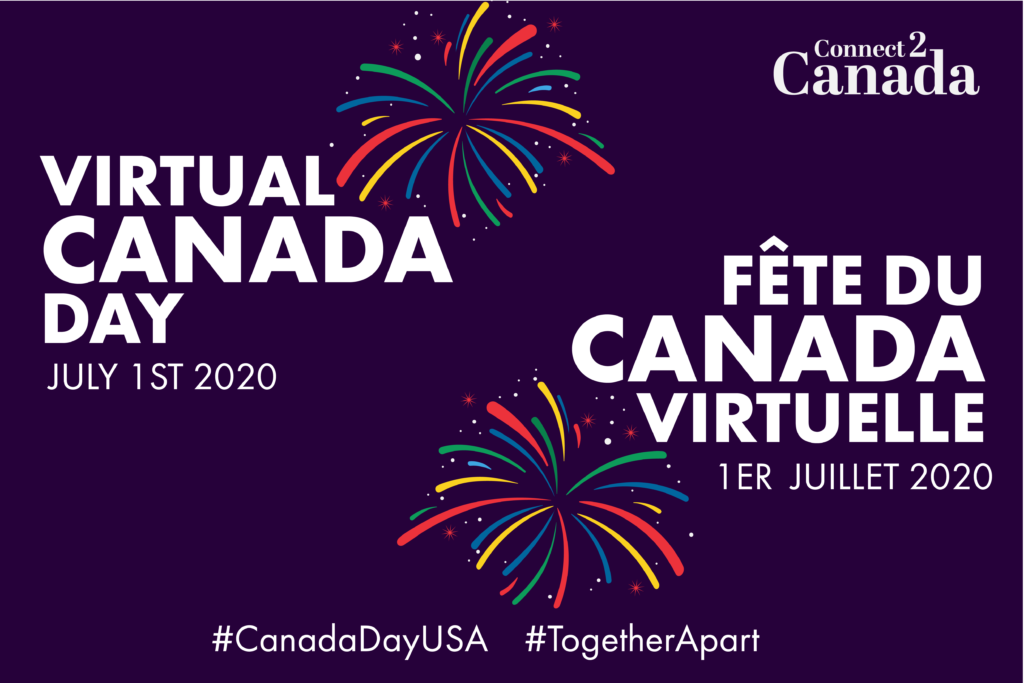 On July 1 we celebrate Canada's 153rd anniversary of Confederation. The national holiday is an opportunity for Canadians around the world to pay tribute to our rich history and culture, while we reflect on the past and present, and look toward a brighter future with friends, allies and partners.
Together, we are facing new challenges, and this year more than ever, Canada Day will highlight the strength that unites us. But even in these uncertain times of physical distancing, we know that distant doesn't mean disconnected.
In light of the ongoing COVID-19 pandemic, we'll celebrate our birthday differently this year as we come together virtually to honour Canada Day. We look forward to marking this special occasion with our fellow Canadians at home and abroad, and with our friends and neighbours in the United States.
On July 1, Canadians and friends of Canada will be able to tune into and participate in a number of virtual Canada Day celebrations. Here in the U.S., you can stay connected and up-to-date on all things Canada Day by following our Canada Day Across America Facebook page. We also have a few ways to stay engaged locally:
Share Your Canada Day Message
Connect2Canada is inviting Canadians and friends of Canada across the U.S. to send a short video message (less than 15 seconds) to wish Canada "Happy Birthday" during our Canada Day celebration on July 1. Share good wishes and help us showcase the strong ties between Canada and the United States. We'll be the posting videos to our social media channels throughout the day. More details on how to submit your video here.
Supporting our Neighbours
We have all witnessed the impact of COVID-19 on our families, friends, co-workers and communities – some more than others.  Canada and the U.S. enjoy a special relationship as best friends and neighbours. Please join us and be that best friend to your own neighbours during this challenging time. United Way Chapters across the U.S. and Canada have activated special programs providing needed aid.  As part of this special celebration of Canada Day and in the spirit of giving we invite you to support your local community by giving at: https://unitedwaynca.org/canadaday.
Stay Connected
We also encourage you to share your Canada Day pictures with us! Please post your photos on Twitter, Facebook & Instagram, be sure to tag @Connect2Canada and use the hashtag #CanadaDayUSA.
We hope you'll join us!
Related Products
Associated Links