2022
I don't know you like that: The Bodywork of Hospitality
Curated by Sylvie Fortin, Bemis Center 2019–21 Curator-in-Residence
In-person, Online
Sylvie Fortin is an independent curator, researcher, critic, and editor based between Montréal, New York, and Omaha, NE, where she is the Curator-in-Residence 2019–2021 at the Bemis Center for Contemporary Arts. I don't know you like that: The Bodywork of Hospitality is an ambitious group exhibition that brings together the works of 18 contemporary artists to explore corporeal hospitality, including three Canadian artists, Ingrid Bachmann (Montreal), Bridget Moser and Oliver Husain (Toronto).
Artist Talks
February 15 at 12:00–1:00 pm CST
Oliver Husain & Kerstin Schroedinger + Crystal Z Campbell
Zoom
Performances
March 5 at 4:00-5:30 pm CST
New performance entitled When I'm through With You, There Won't Be Anything Left by Bridget Moser, followed by a conversation with curator Sylvie Fortin.
This event will be both in person and online.
For details and to RSVP, visit bemiscenter.org/events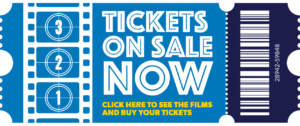 22nd Annual Atlanta Jewish Film Festival
February 16 – February 27, 2022
Atlanta, GA
The virtual Festival will showcase contemporary and classic independent Jewish film from around the world, including 3 Canadian films: "Blue Box," "Charlotte" and "Sin La Habana."
16th Annual Beaufort International Film Festival
February 22 – February 27, 2022
Beaufort, SC
The Festival will showcase student and independent film cinema, including 4 Canadian films: "The Long Rider," "Are You My Mommy," "Hell in a Handbasket" and "Solitude."
23rd Annual Nevermore Film Festival
February 25 – February 27, 2022
Durham, NC
The Festival will showcase narrative features and shorts from around the world, including 3 Canadian films: "Smile," "The Last Christmas," "Escape: A Ghost Story."
2021
Title: U.S. / Canada Strategic Infrastructure Leadership Forum (Virtual)
Date: May 6, 2021
Description: The Biden Administration announced its $2 trillion infrastructure plan in Pittsburgh on March 31. On Thursday, May 6, the Trade Commissioner Service (TCS) and Export Development Canada (EDC) will be hosting a one-day virtual event in partnership with CG/LA Infrastructure to highlight 25 priority U.S. infrastructure projects, with a focus on those in the areas of renewable energy, smart cities, EV/AV's, electricity transmission and other areas critical to new infrastructure investment.
The Forum will highlight real project opportunities for Canadian suppliers and will also include leading Canadian and U.S. business leaders and policymakers.
This recent Forbes article highlights the direction of the Biden Administration on this initiative – "Biden & Strategic Infrastructure – Is Advanced Manufacturing The Key To Sustained 3% Growth".
Registration details and agenda can be found here
————————————————————————————————————————-
Title: Canada Week on the Quarantine Happy Hour – 7 Days of Canadian Roots Musicians
Date: May 6-12; 5:30pm Pacific Time each day
Description: A week long celebration of free livestreamed concerts supported by the Canadian Studies Center at the University of Washington in Seattle.
Streaming available at: facebook.com/groups/quarantinehappyhourmusic
---
Title: Virtual Climate Finance Roundtables
Date: May 25th-27th; Various times
Description: The Embassy of Canada is hosting a series of Virtual Climate Finance Roundtables featuring perspectives on Project Climate finance from Canadian Project Developers, Development Finance Institutions and Government Officials.
Registration: https://rsvp.theworldsbest.events/_gl4gp 
Film Screening: COMPULSIVE LIAR 
When: August 26, 2021; 8:30 P.M.
Where: Sylvan Theater (National Mall) Independence Ave SW & 15th Street NW, Washington, DC 20024
Presented by the Québec Government Office in Washington, in partnership with Quebec Cinema.
Directed by Émile Gaudreault, Comedy, 1h50, 2019, Canada 
With Louis-José Houde, Antoine Bertrand, Catherine Chabot 
For Simon, a public relations manager at a major aerospace company, lying is a way of life, almost a raison d'être. His family isn't fooled by his lies and have learned, somehow, to shut their eyes to his nonsense. But when Russian industrialists come to negotiate a contract that could save the struggling aircraft company where his brother also works, Simon's behavior becomes an important issue. Fearing that one lie too many will make everything fall apart, his relatives serve him an ultimatum. The same evening, a strange cosmic event propels Simon into a parallel universe, where all his fabrications seem to have come true.
In French with English subtitles 
Free and open to the public | Bring your own chair or blanket and join us! 
Register here
Watch the trailer here
2020
NHL Black Hockey History Bus Tour
January 12 – March 23, 2020
Various locations across the U.S.
In celebration of Black History Month 2020 the National Hockey League (NHL) has announced the return of the NHL Black Hockey History Tour presented by American Legacy for a second season. This uniquely curated mobile museum will visit 14 NHL cities across North America to celebrate today's stars, while also looking back at the pioneers and trailblazers who helped shape NHL history. An up-to-date list of locations and tour stops open to the public is available at NHL.com/BlackHockeyHistory.
The Dead South
2020 Tour in the Southeast U.S.
Various cities and locations
January 16-25, 2020
Canadian folk-bluegrass musical ensemble the Dead South is a gold rush vibing four-piece acoustic set from Saskatchewan, who infuse the genre's traditional trappings with an air of frontier recklessness, whiskey breakfasts and grizzled tin-pan showmanship. Their brand new album "Sugar of Joy" is out now! An up-to-date list of performance locations in the States of Georgia, North Carolina and South Carolina is available at https://www.thedeadsouth.com/tour
35th annual Dr. Martin Luther King, Jr. Holiday Tribute
January 17 2020 at 12:00 pm
Georgia State Capitol
206 Washington St SW
Atlanta, GA
A keynote address from the Consul General of Canada, Nadia Theodore, and the unveiling of an interactive display will be two of the many highlights of the 35th annual Dr. Martin Luther King, Jr. Holiday Tribute. CG Theodore said she intends to focus on Dr. King's connections to Canada with special emphasis on a series of lectures that were broadcast across the country a few months before his death, as well as illustrate the continued global resonance of his philosophy. She will also share personal anecdotes about what Dr. King has meant to her throughout her career journey as a Canadian diplomat. Atlanta-based Canadian soul vocalist Ruby Velle will sing "O Canada." The event is free and open to the public, no registration required.
Come From Away Indianapolis and Canada Week in Indiana
January 21-24, 2020
Clowes Memorial Hall
4602 Sunset Ave
Indianapolis, IN
The Consulate of Canada in Detroit will be kicking off Canada Week in Indiana at the opening night of Come From Away in Indianapolis! Former Mayor of Gander, Claude Elliott, and Consul General Joe Comartin will participate in an post-show Q&A.
Blooming Flowers: Music by Women Composers
Saturday, January 25, 202
Center for New Music
55 Taylor St
San Francisco, CA
The Ensemble for These Times (E4TT) continues it's 12th Home Season with "Blooming Flowers: Music by Women Composers," featuring the work of Canadian composer Vivian Fung. A 2012 Guggenheim Fellow and JUNO Award-winner, Fung has a unique talent for combining idiosyncratic textures and styles into large-scale works, reflecting her multicultural background. NPR calls her "one of today's most eclectic composers." Hear the power of her work live, and support Canadians in the Bay Area!
Come From Away Des Moines – "Closing North American Skies" Panel
Monday, January 27, 2020
Temple Theatre
1101 Locust Street
Des Moines, IA
Panel discussion with Former American Airlines Captain Beverley Bass, Lt. General Findley (who commanded NORAD during 9/11); moderated by Consul General Ariel Delouya.
International Blues Challenge (IBC)
January 28-February 1, 2020
Blues Hall of Fame and other locations
Memphis, TN
The Consulate General of Canada in Atlanta is partnering again this year with IBC, the place for blues performers ready for the international state, yet just needing that extra big break.  Several Canadian artists will participate in the International Showcase performances on Tuesday, January 20. A Special Panel discussion sponsored and curated by the Consulate General of Canada and moderated by Honorary Consul of Canada Leigh Shockey on the topic of "Blues Music Across Borders – Movement of the Blues Around the World" will take place on Wednesday, January 29 at the Blues Hall of Fame. Online sales for the IBC Pass are still available here.
Charlotte Jewish Film Festival (CJFF)
February 1-2, 2020
YidLive! By YidLife Crisis
February 1, 7:15 pm
Temple Israel
4901 Providence Rd
Charlotte, NC
Chewdaism: A Taste of Jewish
February 2, 1:00 pm
The Sam Lerner Center for Cultural Arts
5007 Providence Rd, #102
Charlotte, NC
The Consulate General of Canada in Atlanta is partnering for the first time with CJFF.  CJFF brings together a diverse group of film lovers to enjoy stories, characters and themes with universal appeal, viewed through the unique lens of the Jewish experience in America and around the world. CJFF selected the work of two Canadian filmmakers Jamie Elman and Eli Batalion of Yidlife Crisis, whose Yiddish comedy web series has grown to docu-series with a Jewish cultural brand wanting to pay homage to the yiddishkayt in their upbringing and the Jewish comedic lens on life with which they were raised.  YidLive! By YidLife Crisis is on Saturday, February 1, at 7:15 PM at Temple Israel, followed by the Film Festival's Opening Night Reception. Jamie and Eli's documentary Chewdaism: A Taste of Jewish Montreal will be screened on February 2 at 1:00 pm at The Sam Lerner Center for Cultural Arts where there will be a Q & A with Jamie and Eli and a nosh (of course!) after the film.
The Blue Stones
2020 Tours in Mainland U.S.
Various cities and locations
February 6 – February 22, 2020
The Blue Stones are a Canadian blues rock duo from Windsor, Ontario, whose dense but precise blues-rock is achieving international acclaim. After years of playing local, their first full-length release received rave reviews for their refined melodies and catchy lyrics. Tickets are available at: https://thebluestonesmusic.com/.
Canada Fest
February 7 – February 9, 2020
Hollywood Beach Theatre
200 Johnson Street
Hollywood Beach, FL 33019
Named as one of America's top ten nostalgic excursions, Canada Fest takes place on Hollywood Beach walk. The occasion celebrates artists from Quebec and will also give visitors a chance to explore more than 100 kiosks with a variety of cuisine and entertainments to celebrate French Canadian Culture. Attendees get a chance to attend The Biggest French festival in the United States, sneak a glimpse into the cultural diversity of Florida and the products made by French Canadians in the region.
Atlanta Jewish Film Festival (AJFF)
Various locations
Atlanta, GA
February 10-27, 2020
The Consulate General of Canada in Atlanta is partnering again with AJFF, the largest film festival of any kind in the State of Georgia.  AJFF is a cinematic exploration of Jewish experience, culture and history, life in Israel, and the work of Jewish artists, particularly where those stories intersect with other communities both in Atlanta and around the world.
Canadian films in this year's line-up include:
Pictures of His Life
Advocate
Saul and Ruby
Summit on Women and Civic Engagement
February 19, 2020
Inn at Ole Miss on the Campus of Mississippi
120 Alumni Dr, University, MS 38677
In honor of the 100th anniversary of women's suffrage, the Sarah Isom Center for Women and Gender Studies at The University of Mississippi with partners is planning a half-day symposium on February 19, 2020 on "Women and Civic Engagement."
Come From Away Kansas City
"Closing North American Skies" Panel
February 11, 2020
The Little Theatre
W 13th St, Kansas City, MO 64105
Panel discussion with Former American Airlines Captain Beverley Bass, and Lt. General Findley (who commanded NORAD during 9/11); moderated by Consul General John Cruickshank.
Banff Mountain Film Festival
February 22
William H. Mortensen Hall
166 Capitol Ave
Hartford, CT 06106
The Banff Centre Mountain Film and Book Festival is one of the biggest mountain festivals in the world held in Banff Canada. This year, the festival hitting the road starting in Connecticut and across the United States, bringing over 400 films around the world! The festival will stop in about 550 communities in more than 40 countries, showcasing a range of environmental and adventure films that capture exotic landscapes, diverse cultures and exhilarating action sports. Tickets are starting at $24.00.
Canadian Heritage Night: LA Kings vs. Edmonton Oilers
February 23, 2020
Staples Center
1111 S Figueroa St
Los Angeles, CA 90015
Come out and show your Canadian pride! The LA Kings would like to invite you out to STAPLES Center for Canadian Heritage Night as the LA Kings take on the Edmonton Oilers. Enjoy the pregame party on our City View Terrace and enjoy the Kings game afterwards with your friends and family. Tickets starting at $30.00.
Soirée Commune
February 28, 2020
Alliance Française de Chicago
810 N Dearborn St
Chicago, IL 60610
Grab your passport and join the kick-off event to Francophonie month in Chicago for delicacies from multiple Francophonie countries and even a Sugar Shack! Then on the dance floor with Jennifer Jefferies, one of Chicago's premier French-Canadian fiddlers!
Mobile NEXUS Enrollment session is in Miami, Florida
March 3-5, 2020
Consulate General of Canada Miami
200 S Biscayne Blvd Suite 1600
Miami, FL 33131
It's time to make traveling more efficient and less stressful! You don't have to visit a NEXUS Enrollment Center at Canada/U.S. land borders or at certain Canadian international airports to complete the process. U.S. citizens, U.S. lawful permanent residents, Canadian citizens, and Canadian lawful permanent residents are eligible. Application deadline: March 2, 2020.
Slam Poetry Performance (Francophonie)
March 3, 2020
Alliance Française de Chicago
810 N Dearborn St
Chicago, IL 60610
Evening of slam poetry, the spoken word, and accents that carry them with Mathieu Lippé and Marc Kelly Smith of French Slam Connection.
Toronto Maple Leafs vs. San Jose Sharks
March 3, 2020
SAP Center
525 West Santa Clara Street
San Jose, CA 95113
On Tuesday, March 3, 2020, join the Digital Moose Lounge, RBC USA and The Consulate of Canada as we cheer on the Toronto Maple Leafs vs the San Jose Sharks!
Vishtèn at Freight & Salvage
March 3, 2020
Freight & Salvage
2020 Addison St
Berkeley, CA 94704
For close to fifteen years, the Acadian trio Vishtèn has dazzled audiences with its fiery blend of traditional French songs and original instrumentals that fuse Celtic and Acadian genres with a modern rock sensibility and indie-folk influences. Lauded as "traditional but fiercely up-to-the-moment" (Penguin Eggs), this band from Canada's east coast has been recognized as an ambassador of Francophone culture around the world.
Canada Now 2020
March 6, 2020
Aero Theatre
1328 Montana Ave
Santa Monica, CA 90403
Join some of the leading Canadian cinematic talents in their 2020 visions for film and art. CANADA NOW 2020 will showcase diverse explorations of the past and how it shapes the future, featuring documentaries and films of different genres. These leading artists will tell stories and confront important issues through beautiful films.
Cooking Workshop with Montréal Chef (Francophonie)
March 9, 2020
Alliance Française de Chicago
810 N Dearborn St
Chicago, IL 60610
Montreal chef Maskim Morin of Le Chien Fumant in the Plateau Mont-Royal will teach a class to cook his favorite dish with produce from Quebec; paired with sampling of Quebec beer and wines
Canadian-American Days Festival
March 14 – March 22, 2020
Myrtle Beach Area Chamber of Commerce
1200 N Oak St
Myrtle Beach, SC 29577
The Myrtle Beach Area Chamber of Commerce is hosting the 60th annual Canadian-American Days Festival with multiple events include concerts, golf tournaments, discounts and more. Thousands of Canadians and Americans will get together on the beautiful beach for fun celebrations!
Film-Screening: Un printemps d'ailleurs
March 16, 2020
Alliance Française de Chicago
810 N Dearborn Street
Chicago, IL 60601
In-partnership with Asian Pop-Up Cinema, screening of "Un printemps d'ailleurs/A Touch of Spring (Canada 87min) and director Xiaodan He talk-back.
A Week of French Language Cinema
March 18 – March 22, 2020
Theatre Raymond Kabbaz
10361 W. Pico Boulevard
Los Angeles, CA 90064
In its 11th year straight, the Theatre Raymond Kabbaz will present A Week of French Language Cinema in Los Angeles, featuring screenings of beautiful Francophone films. The program will include notable films from Belgium, Rwanda, Quebec, Canada, Switzerland and France.
Francophonie Flag Raising Ceremony
March 20, 2020
Vermont State House
115 State St
Montpelier, VT 05633
March is the official start of International Francophonie Month where people come together to celebrate French speaking languages and their culture. Join government officials from Vermont and Quebec for the Francophonie Flag Raising Ceremony in celebration of the month.
Montreal Canadiens vs. Colorado Avalanche
March 21, 2020
Pepsi Center
1000 Chopper Cir
Denver, CO 80204
Cheer on your fellow Canadiens at the Pepsi Center in a game against the Colorado Avalanche for a night of hockey and fun!
Techplomacy: Global Leaders Wrestling with Big Tech
March 24, 2020
Manny's
3092 16th Street
San Francisco, CA 94103
Digital geopolitics is no longer a layer superimposed on conventional geopolitics – the digital is creating new alignments among new actors. In a rare Town Hall style panel discussion, techplomacy leaders from Canada, Switzerland, and Denmark will be available to answer questions and take suggestions about how governments can (or should) use tech policy to shape the future of our technological societies.
Francophonie Flag Raising Ceremony
March 25, 2020
Rhode Island State House
82 Smith Street
Providence, RI 02903
March is the official start of International Francophonie Month where people come together to celebrate French speaking languages and their culture. Join government officials from Rhode Island and Quebec for the Francophonie Flag Raising Ceremony in celebration of the month.
Month of Francophonie Canadian Music Night: Concert by Yao
March 28, 2020
Alliance Française of Atlanta
1201 Peachtree Street NE, Building 400, Suite 1104
Atlanta, GA 30361
During the Month of Francophonie and in partnership with the Alliance Française of Atlanta, the Consulate General of Canada in Atlanta is pleased to announce a Concert with award-winning Canadian Yaovi (Yao) Hoyi and his four musicians.
Women in STEM: Francophone women contribute to MA's innovation ecosystem
March 31, 2020
Massachusetts State House
24 Beacon St
Boston, MA 02133
The panel will be moderated by Québec delegate, Marie-Claude Francoeur, and State Representative Lori Ehrlich, Chair of the Export Development Committee, and will include participation from the Canadian, Swiss, French, and Haitian consulates. Elected officials and staff are expected, with the general public invited.
2019
Mamaskatch Book Launch: Darrel J. McLeod's "Cree Coming of Age"
Friday May 31, 7:00pm
Lake of the Isles Lutheran Church
2020 W Lake of the Isles Parkway
Minneapolis, MN 55405
Join Milkweed Editions, Birchbark Books, the Native American Community Development Institute, and the Consulate General of Canada in Minneapolis in welcoming Darrel J. McLeod to the Twin Cities as we celebrate the launch of his debut memoir, Mamaskatch: A Cree Coming of Age, the on the last day of American Indian Month. This event also kicks off his Sharing Stories tour across the United States. Called "powerful and overdue" by Heart Berries author Terese Marie Mailhot, Darrel J. McLeod's memoir Mamaskatch: A Cree Coming of Age is a lyrical and intimate story about the impact of colonization on McLeod and his family. McLeod writes about abuse, gender fluidity, queerness, and grief with candor, grace, and strength. This event is free and all are welcome. Food and refreshments will be served; for that reason, please RSVP via Eventbrite so the organizers can plan accordingly.
Denver Pop Culture Con
Friday May 31, 2019
Colorado Convention Center
700 14th St
Denver, CO 80202
The Consulate General of Canada in Denver is sponsoring the Opening Night Celebration of the Denver Pop Culture Con. Opening Night has a distinctly Canadian flavour with actress Jewel Staite, comedians Ed Hill and D.J. Demers, and writer/author/comic book historian Hope Nicholson, all of whom are Canadian! Entry to Opening Night comes with either a Friday pass or a full 3-day badge. Help us kick off 2019 Denver Pop Culture Con and celebrate some amazing Canadian talent.
World Environment Day
Wednesday June 5, 6:00 – 8:00 pm
War Memorial Veterans Building
401 Van Ness Ave
San Francisco, CA
Join the Consulate General of Canada in SF, the UN Association of SF, SF Environment, and the Consulate General of Denmark Silicon Valley to celebrate World Environment Day 2019. Panelists will discuss achieving zero waste with green architecture, sustainable recycling, and just governance. Tickets: https://www.eventbrite.com/e/world-environment-day-tickets-61402660009
We the North Canada House
Wednesday, June 5 6:00 pm
Table Top Tap House
175 4th Street
San Francisco, CA
Maple Leaf Sports & Entertainment (MLSE) is hosting We The North: Canada House with the support and encouragement of the Consulate General of Canada in San Francisco. We want Canadians in the Bay Area to have an opportunity to share in the surging national pride embodied by the Raptors' PlayOff run. Please join us this Wednesday to cheer on the Raptors as they take on the Warriors in Game 3 of the NBA Finals!
GlobalMindED Conference
Wednesday, June 5 – Friday, June 7
Sheraton Denver Downtown
1550 Court Pl
Denver, CO
Join Consul General Stéphane Lessard and hundreds of students and professionals at the 2019 GlobalMindED Conference in Denver, CO on June 5-7. This conference promotes collaboration among educators, entrepreneurs and business leaders, policymakers in government and non-profits and first-generation college students, to increase access and opportunities to higher education, STEM-related courses and careers for first-generation-to-college students. Attending from Canada is tech entrepreneur Saadia Muzafaar to speak on women in STEM. Ms. Muzafaar founded TechGirls Canada, a hub for Canadian women in science, technology, engineering and math and will lead the panel: "Creating Female STEAM Stars Through Innovation and Entrepreneurship."
75th D-Day Commemoration
Thursday, June 6, 5:00 pm
Dakota Territory Air Museum
10034th Ave NE
Minot, North Dakota
June 6, 2019, is the 75th Anniversary of the D-Day invasion of France which was the beginning of the retaking of the European continent from Nazi Germany. The Dakota Territory Air Museum (DTAM) will commemorate this day with an event that will include re-enactments and displays of military aircraft and vehicles. Food and beverages will be available by Little Chicago Pub District and bi-plane rides will be available during the event.
Canada C3 Film Screening
Thursday, June 6, 6:00 -9:00 pm
Fort Mason Cowell Theater
2 Marina Boulevard
San Francisco, CA
Join the Consulate General of Canada in SF and the SF International Ocean Film Festival at Cowell Theater on Thursday, June 6 for the Bay Area Premiere screening of Canada C3: Coast to Coast to Coast in celebration of World Oceans Day. Tickets: https://www.eventbrite.com/e/special-screening-of-canada-c3-coast-to-coast-to-coast-tickets-53706923855
Denver PrideFest Parade
Sunday, June 16 , 8: 30 am – 1:00 pm
Cheesman Park
TBD
Denver, CO
Come join the Consulate General of Canada in Denver and walk in the Denver Pride Parade on Sunday, June 16th. Show your Canadian Pride and help us promote our country's commitment to LGBTQ rights at home and around the world. This is the 2nd year the Consulate has participated in the parade, and last year was incredibly fun! The crowd is very friendly, so be prepared for cheers and cries of "We love Canada!" We will be handing out Canada Pride flags and there may be a t-shirt in it for you. To register or for more information, please visit: https://www.eventbrite.com/e/walk-with-canada-at-the-denver-pridefest-parade-tickets-60827372308
Canada Day at SummerStage
Wednesday, June 26, 7:00 pm -10:00 pm (doors open at 6:00 pm)
SummerStage, Central Park
Rumsey Playfield
New York, New York, 10021
Celebrate Canada Day with two female fronted pop bands from opposite ends of the Great White North. Toronto-via-Prince Edward Island 5-piece Alvvays is best known for their breakout hit "Archie, Marry Me;" channeling a love for Teenage Fanclub into witty lyrics and sweet melodies that have a sound all their own, their latest LP, 2017's "Antisocialites," took home a Juno Award. They're joined by Vancouver's sun-drenched Flying Nun-influenced indie pop band The Courtneys, the first non-New Zealand band signed to the legendary Kiwi label responsible for the enduring "Dunedin Sound." The all-women 3-piece serves up breezy, catchy songs about broken hearts chock full of pop culture references. Kicking off the showcase are the dreamy emo pop sound of Ellis.

International Summer Screenings Festival – Canada, "Clara"
June 26, 2019
Chicago Cultural Center
Chicago, IL 60602
With its long, languid days and sweltering, starry nights, summertime inspires a sense of freedom and adventure. From the blossom of young romance and swimsuit sunbathing to the promise of mermaids and the search for alien life, this collection of films represents these feelings that summer evokes. Cinema/Chicago, together with the Chicago Department of Cultural Affairs and Special Events and our consular and cultural partners including the Consulate General of Canada in Chicago, presents SUMMER SCREENINGS, a free weekly film series that embraces the senses of summer and adventure from around the world. Canada's film will be CLARA. An astronomer obsessed with the search for alien life is fired from the university when his emotional past begins to affect his judgement. Determined to discover life in the distant universe, he enlists the help of a down-on-her luck research assistant. As the pair looks toward the night sky, they begin to make contact with the things that make life worth living. The post-screening speaker will be Michelle Nichols, Senior Educator at the Adler Planetarium & Astronomy Museum. Please arrive early. Seating is on a first-come, first-served basis and is limited to theater capacity. Film is unrated. Viewer discretion is advised.
Canada Day Flag Raising and Celebration
Thursday, June 27, 4:30-9:00 pm
San Jose City Hall / Uproar Brewing Co.
200 E Santa Clara St/ 439 S 1st St
San Jose, CA
Join the Consulate General of Canada in SF and the Digital Moose Lounge in downtown San Jose on June 27th to raise the Canadian flag outside City Hall, then head over to Uproar Brewing Co. for some fun and festivities with your fellow Canucks. This family-friendly event is open to all, but you must get tickets so we can plan a great party.
Canada Day Family BBQ
June 29, 11:00 am – 1:00 pm
Captain David Lyon Memorial Park, Dover St,
Colorado Springs, CO 80914
On June 29, the Canada-Colorado Association invites you to celebrate the Canada-U.S relationship. This year's theme 'North of 60' reinforces the close relationship between the CAF and our US counterparts in support of the Canada-US defence in the Arctic, looking towards our cooperation in the future. Open to all ages. Show your pride and wear red and white and your most outlandish touque!
Jeremy Dutcher at Yerba Buena Gardens Festival
June 29, 1 – 2:30 pm
Esplanade, Yerba Buena Gardens
Mission St. between 3rd & 4th Sts.
San Francisco, CA
Join the Consulate General of Canada in SF to see Jeremy Dutcher at the Yerba Buena Gardens Festival. Hailing from the indigenous Wolastoq people of New Brunswick, Jeremy Dutcher is a classically-trained tenor who won Canada's prestigious Polaris Music Prize last year with his strikingly beautiful debut album Wolastoqiyik Lintuwakonawa. Free and open to all!
SF Pride 2019
Sunday, June 30, 11:00 am – 3:00 pm
SF-Embarcadero
TBD
San Francisco, CA
Consul General of Canada (San Francisco), Rana Sarkar, cordially invites you to join Canadians marching in the 2019 San Francisco Pride Parade on June 30th! The theme of this year's parade is Generations of Resistance. All are welcome to join us with their families and friends to celebrate diversity and to support the LGBTQ2 members of our communities here in San Francisco, at home in Canada, and abroad. In 2019, we will be marching with our friends from Mexico to celebrate diversity and inclusion for all in North America. We have been allocated a time slot some time between 11:00 am and 1:00 pm on June 30th, with a point of departure near Embarcadero BART/MUNI station. You will receive confirmation of the exact time and location one week before the parade. Bring your water and celebratory pride gear – make sure to wear comfortable shoes, pack plenty of sunscreen, and fuel up with a breakfast beforehand. To register, please visit: https://sfpride2019canadamexico.eventbrite.com
Canada Day Family Picnic
June 30, 3:00 – 8:00 pm
Addenbrooke Park, 600 South Kipling Parkway
Lakewood, CO 80226
Join your fellow Canadians for Canada Day! On June 30, the annual Canada-Colorado Association Family Picnic will celebrate in the Denver metro area with BBQ, games and more!
Canadian Film Screening: Mouthpiece
July 19, 2019, 7:00 pm
SIE Film Center
2510 East Colfax Ave
Denver, 80206
The Consulate General of Canada in Denver is proud to support a screening of the Canadian film Mouthpiece as part of the Denver Film Society's CinemaQ, their annual LGBTQ+ film festival. This highly original film examines writer Cassandra's conflicted psyche as she works to eulogize her mother and organize her funeral. Director Patricia Rozema has been invited to participate in a post-screening Q & A with audience members.
Hearts of Our People: Native Women Artists
through August 18, 2019
Minneapolis Institute of Art
2400 Third Avenue South
Minneapolis, Minnesota
Women have long been the creative force behind Native art. Presented in close cooperation with top Native women artists and scholars, this first major exhibition of artwork by Native women honors the achievements of over 115 artists from the United States and Canada spanning over 1,000 years. Following its debut at Mia, "Hearts of Our People" will travel to the Frist Museum in Nashville September 27, 2019 – January 12, 2020, to the Renwick Gallery of the Smithsonian American Art Museum, Washington, D.C. February 21, 2020 – May 17, 2020, and to Philbrook Museum of Art, Tulsa June 28, 2020 – September 20, 2020.
Anthropocene: The Human Epoch
August 29 – October 6, 2019
Various theatres across the U.S.
A cinematic meditation on humanity's massive re-engineering of the planet, Anthropocene: The Human Epoch is a feature documentary narrated by Alicia Vikander. The film, directed by Canadians Jennifer Baichwal, Nicholas de Pencier and Edward Burtynsky, follows the research of an international body of scientists, the Anthropocene Working Group who, after nearly 10 years of research, argue that the Holocene Epoch gave way to the Anthropocene Epoch in the mid-twentieth century as a result of profound and lasting human changes to the Earth. Anthropocene: The Human Epoch will be presented in theatres across the country beginning August 29 through October 6, 2019.
ArtPrize: Project 1
September 7 – October 27, 2019
Grand Rapids, MI
Project 1, presented by ArtPrize, is bringing together five international, national and local artists will create multifaceted installations, urban interventions and community-oriented projects, exploring the lines that unite and divide a city, and what it means to belong.  With the partnership of the Consulate General of Canada in Detroit, Montreal-based artist Rafael Lozano-Hemmer is creating a new site-specific installation called Voice Bridge.  Along the handrails of Grand Rapids' iconic Blue Bridge — a pedestrian bridge which connects the East and West sides of downtown over the Grand River — you'll find speakers and 400 lights that shine on the footpath of the bridge. You'll control the intensity of each light by speaking into the intercoms at each end of the bridge and recording a message. Once recorded, your message will play back as a loop — jumping from speaker to speaker across the bridge as more messages are recorded.
Tepkik by Jordan Bennett
September 13, 2019
8AM–10PM
Winter Garden, Brookfield Place
230 Vesey Street
New York, NY 10281
Tepkik, Jordan Bennett's suspended site-specific installation at Brookfield Place, intersects the artist's Mi'kmaq ancestral and contemporary traditions. Mi'kmaq are a First Nations people Indigenous to the eastern seaboard of Canada and into the state of Maine. Bennett's work draws on historical references to the land, sky, and our galaxy, illuminated by the artist's handling of color, his interpretation of patterns and shapes, and his use of materials.
RUBBERBAND
September 17-22, 2019
The Joyce in Chelsea
175 Eighth Avenue
New York, NY 10011
Los Angeles native Victor Quijada grew up breakdancing and performed with Twyla Tharp's company before creating his own troupe in 2002. His internationally renowned Montreal-based dance company, RUBBERBAND, makes its Joyce debut with Ever So Slightly, a thrilling work exploring the reflexes we develop against the irritants that bombard our daily lives. Simultaneously delivering delicacy, brutality, and high-voltage action, the group's ten dancer-athletes deliver the energy of revolt, chaos, and flight with finesse.
INSIDE THE MUSIC: AfrotroniX x Greg Grease
September 24, 2019, 6:00 PM
Slam Academy
1121 NE Jackson St #142
Minneapolis, MN, 55413
Join The Cedar and Slam Academy for a special conversation between Greg Grease of The Cedar's Artist Collective and Global Roots Festival artist AfrotroniX. Discovered at Paris AFROPUNK fest, AfrotroniX is an original creation by the celebrated Montreal-based Chadian guitarist Caleb Rimtobaye.
This show-and-tell will illuminate AfrotroniX's production process, digging into his process of creating songs, the themes of his songwriting, and the cultural roots behind his sound. Whether you're an expert producer, or consider yourself a musical novice, there will be something for all levels of interest and skill at this event. The Cedar will livestream the conversation on Facebook and post it on YouTube after the event is over.
San Francisco Green Film Festival
September 24-29, 2019
Multiple Venues
San Francisco, CA
Spark green ideas and actions at the San Francisco Green Film Festival, September 24th-29th. Join the Consulate General of Canada at the leading West Coast event for films and discussions that look to educate and connect communities through environmental films, dialogues, and action opportunities. This year's Festival will feature over 50 new environmental films from around the global, including two from Canada. Enjoy special screenings of Anthropocene: The Human Epoch and The Woman Who Loves Giraffes, two powerful films from Canadian directors. Learn more and get tickets at greenfilmfest.org
AfrotroniX at Global Roots
September 25, 2019
The Cedar Cultural Center
16 Cedar Ave
Minneapolis, MN 55454
Named the "Best African DJ of 2018," Chad-born, Montreal-based artist AfrotroniX puts on ecstatic live shows that combine electronic music, live drums, African urban dance and digital art. His music draws on influences from around the globe, mixing dubstep, house, reggae and EDM with mbalax from Senegal and the Gambia, malinke music from West Africa, and Tuareg blues from the Sahara. Heavily influenced by Afrofuturism, he performs under a custom helmet called the "Afrotron," with visual aesthetics reminiscent of Star Wars, Tron and Daft Punk.
Claiming Your Seat
Sept 26, 2019, 6:30-9:30
Metro Atlanta Chamber
191 Peachtree St NE Suite 3400
Atlanta, GA 30303
A networking opportunity and conversation about women of colour at the C-suite and Executive levels and the challenges to advancing true diversity in leadership in the workplace.
Les Ballets Jazz de Montréal Dance Me / Music of Leonard Cohen
September 26-28, 2019
Zellerbach Theatre, Annenberg Center for the Performing Arts
3680 Walnut Street
Philadelphia, PA 19104-6219
A riveting homage to famed poet/singer/songwriter, Leonard Cohen. With a soundtrack of Cohen's most beloved songs, choreographers Annabelle Lopez Ochoa, Andonis Foniadakis and Ihsan Rustem created a multidisciplinary work that evokes the cycles of human existence as described in Cohen's deeply insightful music and poems. Dance Me paints a multifaceted portrait of the man who gave us "Hallelujah" and "So Long, Marianne", his words finding profound, new meaning though dance.
Anthropocene: The Human Epoch
Through October 6, 2019
Various theaters across the U.S.
A cinematic meditation on humanity's massive re-engineering of the planet, Anthropocene: The Human Epoch is a feature documentary narrated by Alicia Vikander. The film, directed by Canadians Jennifer Baichwal, Nicholas de Pencier and Edward Burtynsky, follows the research of an international body of scientists, the Anthropocene Working Group who, after nearly 10 years of research, argue that the Holocene Epoch gave way to the Anthropocene Epoch in the mid-twentieth century as a result of profound and lasting human changes to the Earth. Anthropocene: The Human Epoch will be presented in theaters across the country beginning August 29 through October 6, 2019.
Revitalizing the North American Indigenous Food System
October 14, 2019 – Growth North Sessions
Minnesota History Center
345 W Kellogg Blvd
St Paul, MN 55102
Indigenous foods are experiencing a comeback in North America, from rural production and cooking techniques to the urban restaurant scene. At Grow North's Food | Ag | Ideas Week 2019, Joan Niquanicappo, Opaskwayak Cree Nation General Manager; Germaine Catchpole, owner/operator of Mnopgwad Preserves, a first Nations-owned company specializing in handcrafted products; and David Wolfman, First Nations chef and author will join Michael Vanhorn from Gitigaanike Foods Initiative of the Red Lake Nation and moderator Sean Serman, the Sioux Chef, to discuss how indigenous foods can enrich communities and create sustainable economies across the continent. The panel and a subsequent reception will take place at the Minnesota History Center on October 14, recognized as Indigenous Peoples Day in both Minneapolis and St. Paul. Both events are supported by the Consulate General of Canada in Minneapolis, and are open to the public with pre-registration.
Indigenous Peoples Day Reception
October 14, 2019, 4:00-5:30 pm
Minnesota History Center
345 W Kellogg Blvd
St Paul, MN 55102
Indigenous Peoples' Day is celebrated across the United States to honor the history and contributions of North America's indigenous peoples. Join panelists from Revitalizing the North American Food System, special guests and community members from across the region and Canada to commemorate indigenous culture. This unique happy hour and networking event for the entire ecosystem will include a book signing, appetizers inspired by recipes from The Sioux Chef and cash bar.
Mondo NYC
October 15-19, 2019
The Williamsburg Hotel
Brooklyn, New York11249
Mondo.NYC is a pioneering music festival and global business conference focusing on the intersection of emerging music discovery and how blockchain and other emerging technologies and economies will significantly impact the business of music. Get face to face with global innovators behind the latest music business models and disruptive technologies.
Architecture & Design Film Festival
October 16-20, 2019
Cinépolis Chelsea SVA Theater
New York, NY 10011
The Architecture & Design Film Festival, celebrates the unique creative spirit that drives architecture and design. With a curated selection of films, events and panel discussions, ADFF creates an opportunity to entertain, engage and educate all types of people who are excited about architecture and design. With well-attended screenings, legendary panelists, vibrant discussions and events in New York, Los Angeles and Chicago, it has grown into the nation's largest film festival devoted to the subject. The ADFF also programs for international film festivals as well as cultural institutions and private venues.
The Margaret Mead Film Festival
October 17-20, 2019
American Museum of Natural History
Central Park West at 79th St
New York, NY 10024
The American Museum of Natural History's 2019 Margaret Mead Film Festival, October 17–20, features documentary films, shorts, and other media that increase our understanding of the complexity and diversity of peoples and cultures around the world. The Mead aims to connect viewers to cultures and communities around the world, creating empathy and understanding through visual media. Hundreds of filmmakers and scholars, thousands of moviegoers, and more than 40 international nonfiction films and media converge over four thrilling days of screenings, conversations, and parties.
DOC NYC
November 6-15, 2019
Various locations
New York, NY
Documentary storytelling is flourishing like never before – encompassing reportage, memoir, history, humor and more. DOC NYC celebrates its tenth anniversary, a documentary film festival that was hailed as "ambitious" (New York Times) and "selective but eclectic" (Village Voice). This year, ten Canadian productions and filmmakers will be featured. Do not miss out this great event that highlights Canadian talent!
Features
This is Not a Movie
November 8, 6:00 PM
The Pickup Game
November 8, 9:25 PM
Once Were Brothers: Robbie Robertson and The Band
November 6, 2019, 7:00 PM and 7:30 PM
Shella Record – A Reggae Mystery
November 10, 2019, 6:15 PM
Killing Patient Zero
November 10, 2019, 9:05 PM
My Dads, My Moms and Me
November 11, 2019, 7:30 PM
Short Films
In Dog Years
November 9, 2019, 10:15 AM
Love Letters from Everest
November 11, 2019, 5:10 PM
Broken Orchestra
November 11, 2019, 5:25 PM
Ataguttak the Hunter
November 13, 2019, 5:00 PM
Fast Horse
November 13, 2019, 9:35 PM
San Francisco Dance Film Festival – Screening of Betroffenheit
November 3, 2019
Delancey Street Screening Room
600 The Embarcadero
San Francisco, CA 94107
The Consulate General of Canada San Francisco | Silicon Valley is proud to be a co-presenter of Betroffenheit at this year's San Francisco Dance Film Festival. Created by Canadians Crystal Pite and Jonathon Young, the award-winning film is a boundary-stretching hybrid of theatre and dance that explores the psychological states of trauma, grief, and addiction. In addition to the screening, co-creator Jonathon Young will be in attendance. Do not miss this riveting Canadian film and the opportunity to hear from one of its creators!
Book Reading/Discussion: Hunting the Northern Character, by Tony Penikett
November 6, 2019 at 4:00 pm
University of Washington, Seattle, Communications Building, Room 120 (followed by reception hosted in Room 204)
4109 E Stevens Way NE
Seattle, WA 98195
The Canadian Studies Center, Henry M. Jackson School of International Studies; Quaternary Research Center's 50th Anniversary Lecture Series; Walter Chapin Simpson Center for the Humanities; and the Consulate General of Canada in Seattle present: Book Reading/Discussion: Hunting the Northern Character, by Tony Penikett.
We often hear world leaders, environmentalists, and the media invoke "the northern character" and "Arctic identity," but what do these terms mean, exactly? Stereotypes abound, but these southern perspectives fail to capture northern realities. During decades of service as a legislator, mediator, and negotiator, Tony Penikett witnessed a new northern consciousness grow out of the challenges of the Cold War, climate change, land rights struggles, and the boom and bust of resource megaprojects. In Hunting the Northern Character, Penikett argues that the negotiation of Indigenous land rights treaties and self-government agreements in Alaska, Northern Canada and Greenland over the last fifty years have totally transformed the character of the Arctic, in ways the capital cities of Canada, Denmark, Norway, Russia and the United States do not yet recognize.
RSVP by Friday, November 1, 2019 to [email protected] (the first 15 to register will receive a free copy of Hunting the Northern Character!)
Sound Unseen Film Festival
November 12-17, 2019
Trylon Cinema
2820 East 33rd Street
Minneapolis, MN 55406
Screening three Canadian films – Gordon LIghtfoot: If you could Read My Mind (paying homage to Canada and the talents of their most celebrated son, Gordon Lightfood) Pipe Dreams (following 5 organists as they compete in Canada's International Organ Competition), and Who Let the Dogs Out ("Who Let the Dogs Out" is a song that has transcended generations, and has led Ben Sisto to dedicate eight years exploring and exposing a story steeped in show business, legal battles, female empowerment, artistic integrity, and one very catchy hook")
Cultivate Conference
November 14, 2019
Avalon Events Center
2525 9th Avenue S.
Fargo, ND 58103
Canadian Trade Commissioner (Agrifood), three Canadian AgTech Founders and CEOs will speak at the 3rd Annual Cultivate Conference on emerging technology in Agriculture.  The event will feature short TED-style talks and a farmers' panel focusing on emerging technologies in agriculture. Speakers will share their experience, developments, and challenges. Topics will cover a wide array of the AgTech industry, from software applications, precision agriculture, drones, to alternative farming methods.
Exhibition Opening Reception
November 20, 2019
Bernis Center
724 S. 12th Street
Omaha, NE 68102
Bemis Center for Contemporary Arts invites the public to the opening of Richard Ibghy and Marilou Lemmens: "Look, it's daybreak, dear, time to sing." Artist duo Richard Ibghy and Marilou Lemmens are Montreal and Vancouver-based artists working in collaboration since 2002. These two Canadian artists' works examine points of contact between birds and humans in an effort to expand and thicken the meaning of hospitality, care, communication, and attentiveness between species. This exhibition is sponsored, in part, by Douglas County, Nebraska; Nebraska Arts Council and Nebraska Cultural Endowment; Omaha Steaks; and Security National Bank and is presented in partnership with the Consulate General of Canada in Minneapolis.
Artist Talk with Richard Ibghy and Marilou Lemmens
November 23, 2019
Bernis Center
724 S. 12th Street
Omaha, NE 68102
Don't miss this unique opportunity to learn more about the multimedia practice of artists Richard Ibghy and Marilou Lemmens, whose projects have been shown in biennials and exhibitions around the world. In this presentation, which will be followed by a Q&A, they will discuss the questions that drive their practice, their singular approach to research, the ways in which they develop their ambitious projects, and their production strategies. Join us for this first consideration of" Look, it's daybreak, dear, time to sing" in the broader context of Ibghy and Lemmens's practice and contribute to this initial step in our interpretative journey.
Alluring Specimens: Curating and the Curious Intersections of Art and Zoology
December 5, 2019
Bemis Center for Contemporary Art
724 S. 12th Street
Omaha, NE, 68102
What does art curatorship share with zoological practice? A lot, in fact! Join us for an exploration of unexpected intersections in their practices of care, collaboration, research, and exhibitionism. Sylvie Fortin, Bemis Curator-in-Residence, and Stephanie Huettner, Curator of Birds and Atlantic Puffin Species Survival Plan (SSP) Coordinator at Omaha's Henry Doorly Zoo and Aquarium will discuss their ever-changing work and what they have learned by collaborating with artists Richard Ibghy and Marilou Lemmens on their exhibition, Look, it's daybreak, dear, time to sing, on view at Bemis through February 15, 2020.
Nova Scotia's Tree for Boston Lighting Ceremony
December 5, 2019
Boston Commons
139 Tremont Street
Boston, MA 02111
Every year, Nova Scotia gives the City of Boston a tree as a token of gratitude for Boston's quick relief efforts during the Halifax Explosion in 1917. The official tree lighting on December 5th is televised by WCVB and includes music and entertainment. The lights officially go on around 7:55pm with a special fireworks display.
Don Giovanni Opera with Canadian baritone Elliot Madore
December 5-7, 2019
Broward Center
201 SW 5th Ave.
Fort Lauderdale, FL 33312
Florida Grand Opera is thrilled to have Canadian baritone Elliot Madore star in our 79th season opening in Mozart's masterpiece, Don Giovanni. Elliot is a former Canadian hockey player who transitioned to the opera world, has sung around the world receiving critical acclaim, and even won a Grammy. He currently resides in Toronto. Elliot will be singing the title role of Don Giovanni, Nov 16 – Nov 24 in Miami at the Arsht Center, and Dec 5 & 7 in Fort Lauderdale at the Broward Center. Save 20% with promo code MOZART20 on: https://tickets.fgo.org/Tickets/EventDetails.aspx?id=1881.
Alegria, Cirque du Soleil
December 14, 2019-January 26, 2020
Under the Big Top, next to Hard Rock Stadium
2269 Northwest 199th Street
Miami, FL 33056
Cirque du Soleil the largest theatrical producer in the world is coming to Miami! The iconic Alegría show is reinterpreted in a renewed version celebrating its 25th anniversary. The audience can enjoy this spectacular timeless story between December 13 2019 and January 26 2020 Under the Big Top, next to Hard Rock Stadium in Miami Gardens. Tickets are starting at $42.00.
Hockey Game (Ottawa vs. Panthers)
December 16, 2019
BB&T Center in Sunrise
1 Panther Pkwy
Sunrise, FL 33323
Captain Aleksander Barkov leads a talented core of Panthers back to the BB&T Center ice for the 2019-20 season. With new head coach Joel Quenneville and strong pieces acquired during free-agency, the Cats hope that their success at home will propel them back into the playoffs. Tickets are starting at $14.00.