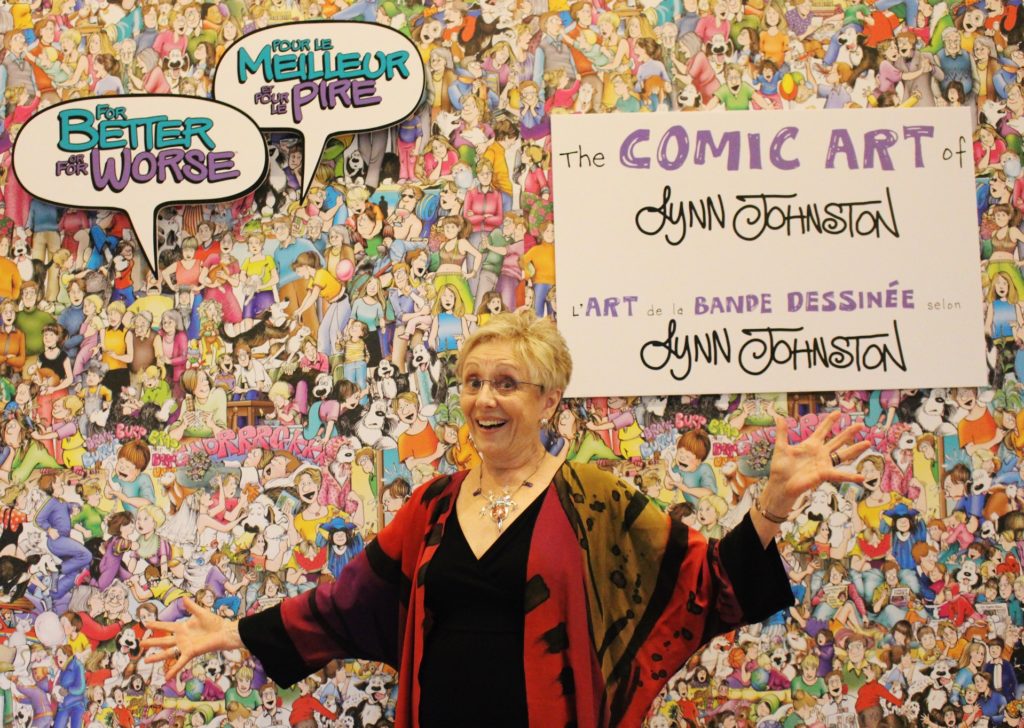 For more than thirty years, Lynn Johnston captured the hearts of readers around the globe with her Pulitzer Prize-nominated comic strip For Better or For Worse. Now appearing as reruns, it is still seen in over 2,000 newspapers – including the Washington Post – throughout Canada, the United States, and about 20 other countries.
The comic strip chronicles the lives of the Patterson family; parents Elly and John raised their three children, Michael, Elizabeth, and April in a chaotic and love-filled home. For many fans, the family resembled the all too familiar realities of relationships filled with arguments, emotions, and friendship. Fans experienced graduations, young love, heartbreaks, and acne all alongside their fictional family. To make the comic strip realistic, Lynn aged her characters in real time. As the Pattersons matured, Lynn took her comic from simply drawn, two-dimensional characters, to a complex storyline full of detail, color, and humor. The adventures of the Pattersons mirrored Lynn's real life family adventures — and many of her fans' lives too!
The Comic Art of Lynn Johnston exhibition contains artefacts and drawings which show Lynn's influences and early illustrations, and the surprising, real-life inspirations behind her beloved characters and storylines.
The exhibition is open from September 13th, 2019 through January 2020. The Embassy's art gallery is located next to the Newseum at 501 Pennsylvania Avenue NW and is open to the public Monday to Friday, 9am-5pm, free of charge.