News Release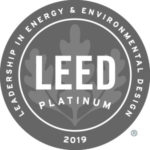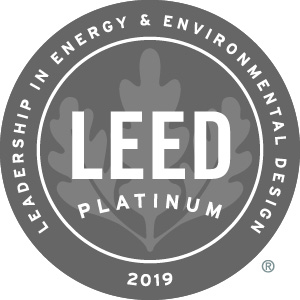 June 5, 2019, Washington, DC – The Embassy of Canada is pleased to announce that it has been awarded the U.S. Green Building Council's LEED® Platinum certification – the highest distinction within the LEED rating system. The Embassy of Canada is one of only two embassies in the United States to have received this Platinum distinction. LEED is an internationally recognised program for buildings, homes and communities that are designed, constructed, maintained and operated for improved environmental and human health performance.
Since obtaining LEED Silver certification in 2014, the Embassy has been committed to further greening its operations.
"30 years after the Embassy of Canada opened on 501 Pennsylvania Avenue, we continue to innovate and find ways to be more energy efficient, "said Ambassador David MacNaughton. "Retrofitting a building of this size and age is a considerable achievement, and we are thrilled to celebrate this milestone, today in particular, on World Environment Day."
The Embassy achieved LEED certification for implementing numerous practical and measurable building improvements including: reduced water consumption, thermal comfort control, extensive recycling, composting, swapping all incandescent bulbs to energy-efficient LEDs, use of hybrid vehicles, and buying renewable energy. These measures are complemented by various other greening initiatives, such as a rooftop herb garden, a xeriscaping project for plant beds to reduce water consumption, bicycles for staff use, and a monarch butterfly Habitat Station to protect migratory species.
Since September 2018, 100% of the Embassy's electricity consumption has been powered by renewable energy. Starting in 2020, the Embassy will enter a 3-year 100% renewable contract as part of a larger group of embassies that are installing a solar farm outside of Washington, D.C. with the support of the D.C. Greening Embassies Forum, which was established for local embassies to discuss and achieve best practices in sustainability.
For more information about the Canada-U.S. environment and energy relationship: Connect2Canada.com
For more information about LEED Green Building Certification: http://www.usgbc.org/