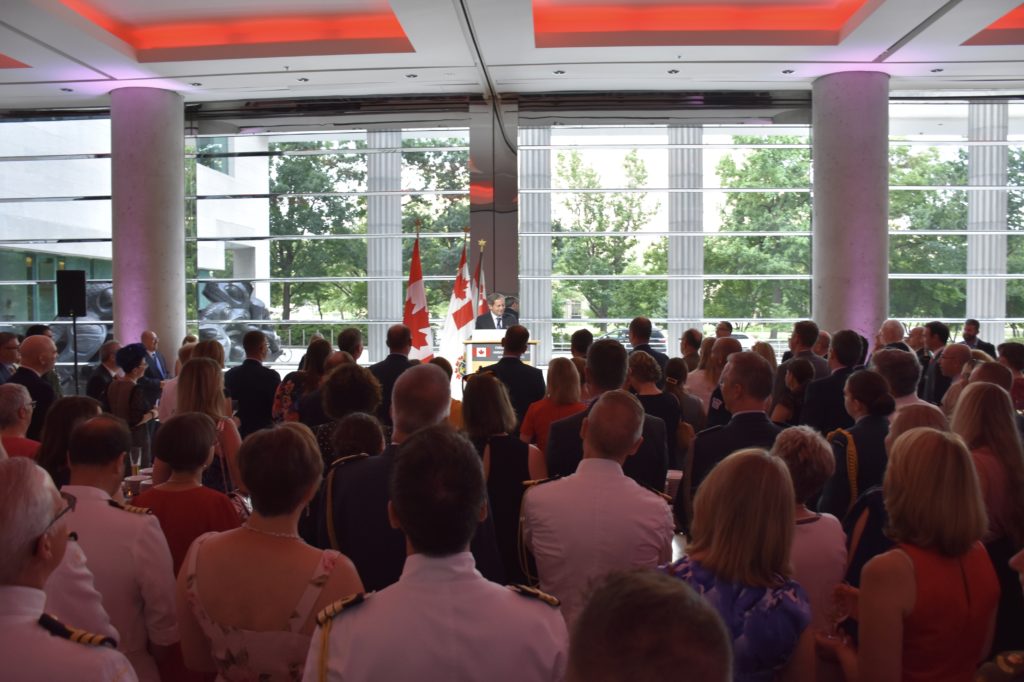 On June 2, we honored the members of the Canadian Armed Forces, past and present, who put their lives on the line to advance stability and peace around the world.
To mark the occasion, Prime Minister Justin Trudeau said, "I am humbled by the immense dedication, selflessness, and compassion demonstrated by those who answer the call to serve. Whether deployed in combat or peace operations, or during disaster relief efforts, they represent the very best of what it means to be Canadian."
Indeed, Canadian Armed Forces members serve selflessly at home and abroad. They often find themselves shoulder-to-shoulder with their American partners, highlighting a unique defence relationship that rests upon a history of service and sacrifice.
The Minister of National Defence, Harjit Sajjan, paid tribute to our uniformed members in a video, saying "Canada remains among the strongest and most secure countries in the world because of the sacrifices of our soldiers, sailors, airwomen and airmen who represent our country with pride and professionalism."
From locations in Canada and the United States, military personnel from both countries work together to monitor air and maritime approaches for potential threats. They defend North America 24 hours a day, seven days a week, 365 days a year as part of the North American Aerospace Defence Command (NORAD). Hundreds of Canadian military members live and work throughout the United States, embodying the nature of our special relationship.
Additionally, Canadian Armed Forces members serve in leadership roles in the United States. The Deputy Commander of NORAD is a Canadian, Lieutenant-General Christopher Coates, along with two other regional Deputy Commanders, one in Florida and another in Alaska. Canadian General Officers also serve at U.S. Cyber Command in Maryland, Central Command in Florida, Indo-Pacific Command in Hawaii, and at U.S. Army locations in Washington, North Carolina, and Alaska. These senior military officers play a significant role in defending North America, leading missions overseas, and planning responses to challenges in the cyber and space domains.
As part of our Defence Policy, Strong, Secure, Engaged, Canada remains committed to our women and men in uniform, ensuring they have the skills, equipment, and support required to maintain our long-standing and mutually beneficial defence partnership with the United States.
Associated Links
Related Links