Finance Minister Bill Morneau and International Development and Women and Gender Equality Minister Maryam Monsef visited Washington D.C. from April 11 – 13 to participate in a broad range of meetings, throughout which the Ministers highlighted the importance Canada places on gender equality.
During his trip to Washington, Minister Morneau met with his G20 counterparts to discuss economic development and trade. At the Spring Meetings of the IMF and the World Bank Group, Minister Morneau updated attendees on Canada's progress toward building a strong middle class and efforts to achieve gender equality at home and abroad. While in Washington, Minister Morneau met with IMF Managing Director Christine Lagarde, who recently accepted the Minister's invitation to become an International Gender Champion. As International Gender Champions, the Minister and Ms. Lagarde will strive to advance gender equality in finance.
While in Washington, Minister Monsef emphasized the empowerment of women and girls in each of her meetings which covered a range of Canada's priority areas.
Minister Monsef announced Canada's $1.1 billion USD commitment of callable capital to support the African Development Bank (AfDB). AfDB President Akinwumi Adesina highlighted gender equality's integral part of the AfDB's vision for Africa through creating development opportunities for women and disadvantaged communities.
At the World Bank, Minister Monsef described Canada's support throughout the Venezuela crisis, specifically for the displaced populations now in countries surrounding Venezuela.
Minister Monsef participated in an event at the Embassy of Canada showcasing the 2X Challenge, launched at Charlevoix, QC, which seeks to mobilize $3 billion USD for women and girls. She was joined by OPIC President and CEO David Bohigian, FinDev Canada Managing Director Paul Lamontagne, as well as representatives of other G7 Development Finance Institutions.
Finally, Minister Monsef hosted a discussion together with World Bank CEO Kristalina Georgieva on building a gender-responsive humanitarian system, including the announcement of a new guiding document for Canadian humanitarian assistance, applying Canada's Feminist policy toward our humanitarian work.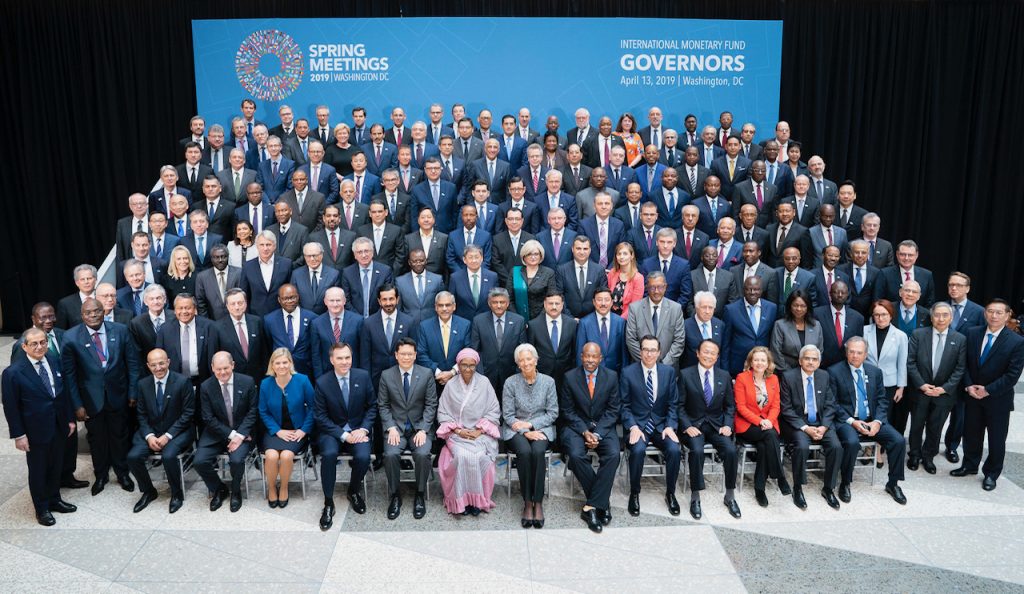 (IMF Staff Photograph/Stephen Jaffe)