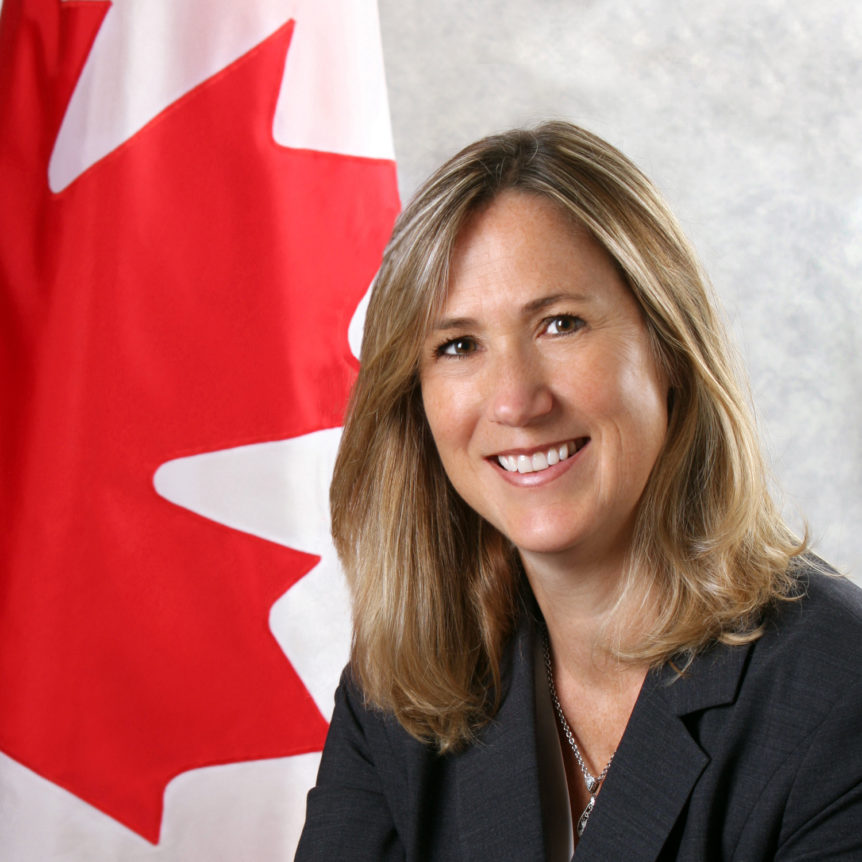 Kirsten Hillman
Kirsten Hillman is currently Canada's Acting Ambassador to the United States of America in Washington D.C. She served as Deputy Ambassador in Washington from August 2017 to August 2019.
Prior to joining the Embassy, Kirsten held the position of Assistant Deputy Minister of the Trade Agreements and Negotiations Branch at Global Affairs Canada, overseeing all of Canada's trade policy and trade negotiations.  She was also Canada's Chief Negotiator for the Trans-Pacific Partnership.
Kirsten has held various positions at home and abroad including Director General of the Trade Policy Bureau and Senior Legal Adviser at the Permanent Mission of Canada to the World Trade Organization (WTO) in Geneva.  She has represented Canada as lead counsel before panels and the Appellate Body of the World Trade Organization, and managed Canada's international investor-state arbitration under the North American Free Trade Agreement.
Before joining Global Affairs Canada, Kirsten practised law in Montreal and in Ottawa at the Federal Department of Justice.
She holds a Bachelor of Arts from the University of Manitoba and a Bachelor of Civil Law and a Bachelor of Common Law from McGill University.