On both sides of the border, Canadians and Americans alike worry about the rising costs of prescription drugs. In response, the U.S. Administration and several states are taking steps to allow drug imports from Canada. These actions will have little or no impact on U.S. drug prices, for three reasons:
The Canadian market is small. The U.S. consumes 44% of the global prescription drug supply, compared to Canada's 2%.
Canada relies on imported prescription drugs, and cannot readily expand production to meet U.S. demand. Canada imports approximately 70% of its prescription drugs.
Canadian drugs are expensive. Among OECD countries, Canada has the third-most expensive prescription drugs.
One fact remains clear above all others: Canada's priority is to the protect the health and safety of Canadians. Read our new fact sheet to learn more.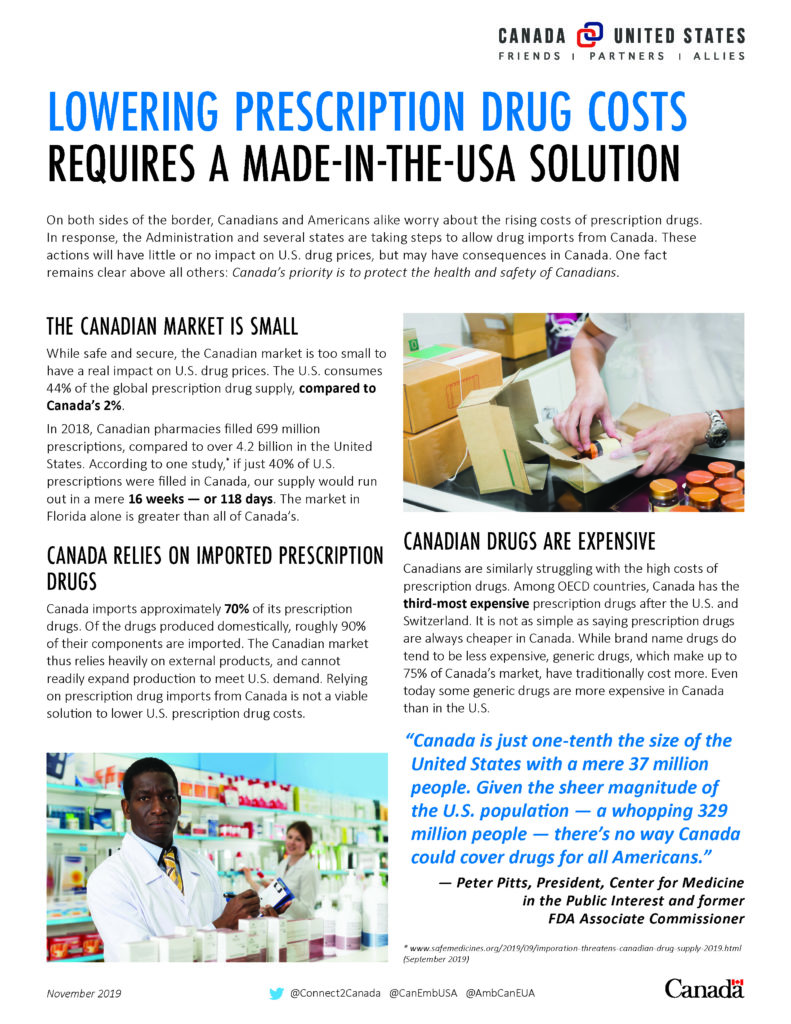 Related Products