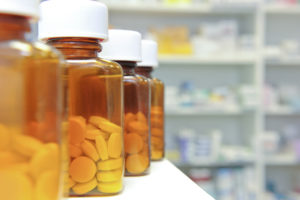 On both sides of the border, Canadians and Americans alike worry about the rising costs of prescription drugs. In fact, in this year's budget, the Government of Canada proposed a number of actions aimed to make prescription drugs more affordable and accessible for middle-class families. Prime Minister Trudeau said in a statement, "No Canadian should have to choose between putting food on the table and paying for the prescription drugs they or their family need." We understand many Americans are confronting this same challenge.
As several states take steps to allow drug imports from Canada, it is important to recognize the Canadian market, while safe and secure, is too small to make a real impact on U.S. drug prices. To put this in perspective, the U.S. consumes 44% of the global prescription drug supply, compared to Canada's just 2%. The market in Florida alone is almost the same size as all of Canada's.
When it comes to prescription drugs, there are no easy policy answers. Similarly, we cannot predict precisely the effects of state laws once implemented. Amidst this uncertainty, one fact remains clear: Canada will have no choice but to oppose any actions that could threaten the supply of prescription drugs in Canada or raise the costs of prescription drugs for Canadians.
For over 150 years, Canada has been the United States' closest friend, partner, and ally. We have worked together to improve our citizens' health and wellbeing. For instance, Frederick Banting, a Canadian, and his American assistant Charles Best discovered insulin as a treatment for diabetes. Canadians have also long shared their medical breakthroughs with our neighbours from the world's first pacemaker to major advances treating cancer and HIV/AIDS. But, we can never overlook our fundamental responsibility to protect the health and safety of Canadians.